After 4 Senators Sell Stocks Before Crash – Attorney General Bill Barr Breaks Open Federal Investigation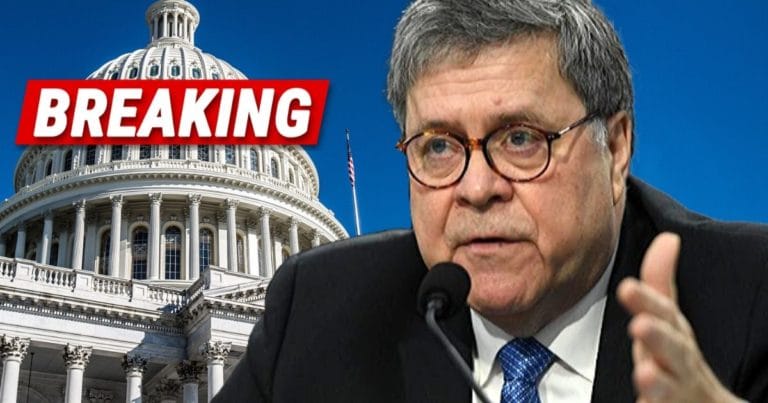 Not long ago, we reported about four senators who made big stock trades just days before the market crashed.
These lawmakers had access to briefings about the imminent virus outbreak. At the same time, our media was reporting that everything was fine.
It's hard not to believe they had "inside information" which gave them an advantage. They were protecting themselves, just before millions suffered.
Many Americans feared these powerful leaders would get away, without even an investigation. But Attorney General Bill Barr had a different take.
From Daily Wire:
Federal law enforcement officials are reportedly investigating a series of stock market transactions that were made by U.S. lawmakers prior to the stock market tanking as a result of the coronavirus rapidly spreading throughout the U.S…

"Public scrutiny of the lawmakers' market activity has centered on whether members of Congress sought to profit from the information they obtained in non-public briefings about the virus epidemic."
Uh-oh! According to reports, the DOJ and FBI, along with the Securities and Exchange Commission, are looking into what these senators did.
Early reports indicate that they are asking questions to at least one senator, who made stock trades just after learning about the virus threat.
He claims he was just using "publicly available" information. But much of these deals were done in early February—long before anyone thought the virus would hit us so hard.
Several other senators got non-public briefings about the problem. They all went on to either sell or dump stock.
By early March, the markets were in freefall. The nation has shutdown major industries, as millions are out of work.
Seems like pretty convenient timing, huh?
The Stock Act of 2012 made it illegal for lawmakers to use "inside information for financial benefit.
That means, we can assume, that the FBI is trying to decide if these senators broke the law.
Just think, instead of warning the public or urging our government to take action weeks earlier, these swamp dwellers were cashing in.
Imagine if they had instead pressed the president, the CDC, or the FDA to move fast to protect Americans?
Would we be better off by now? I guess we'll never know. Because these "leaders" appeared more concerned with their own riches.
Hopefully, the DOJ will get to the bottom of this scheme.
SHARE to thank Bill Barr for investigating this situation.
Source: Daily Wire