After Serena's Feminist Outburst, She Gets Aced With Instant Karma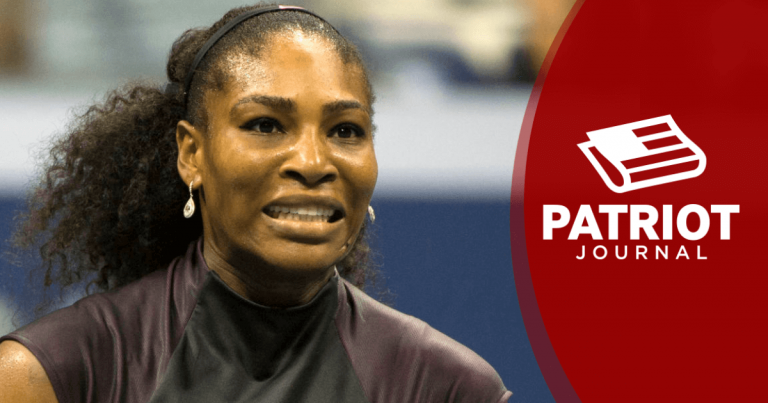 Beloved tennis pro Serena Williams made a mockery of the U.S. Open thanks to her insane behavior.
The entitled athlete mocked and criticized her opponent. Serena's stunning loss proved that her arrogance and ego got in the way of her skill.
But she wasn't just disgraceful off the court. During her matches, she acted like a spoiled, unprofessional, and abusive player.
She ranted at an umpire during the match, going as far as accusing him of sexism.
Even though Serena has a history of abusing umpires and linespeople, the tennis association is backing her instead of the umpires.
So the umpires have a plan to make her pay.
From Daily Caller:
Tennis umpires are reportedly discussing a boycott of Serena Williams' matches after the female tennis player accused a chair umpire of sexism.

Williams exploded on chair umpire Carlos Ramos during the finals match in the U.S. Open because he gave her multiple penalties throughout the match…

One anonymous official told The Times that umpires frequently feel "not supported" by the U.S. Tennis Association and are considering boycotting Williams' matches to get that point across.
This is a similar scenario we are seeing in the NFL.
Professional sports leagues are putting entitled, spoiled, and unprofessional athletes ahead of everyone else.
In the NFL, they are putting un-American players ahead of fans—the very people support them.
For the same reason, the U.S. Tennis Association is putting spoiled players ahead of their own umpires.
Just because you can hit a ball doesn't mean you can treat other people with such disrespect. Players may attraction viewers, but I'm guessing you can't have a game without umpires.
Much like in the NFL, the U.S. Tennis Association is too cowardly to confront Serena's total lack of sportsmanship.
It's going to hurt them like it hurt the NFL.
What is going on in professional sports? When did these leagues become breeding grounds for such rotten athletes?
Once upon a time, players were taught character above all else. Young athletes were trained and disciplined. It wasn't about whether you won or lost, but how you played the game.
Today, athletes like Serena prove that—as long as you win—you can be as disgraceful and abusive as you want.
Sorry sister, that won't cut it anymore.
SHARE if you think the umpires should boycott Serena so she won't get away with this again!
Source: The Daily Caller