After Small Business Aid Runs Out – President Trump Demands Democrats Stop Playing Politics And Refill It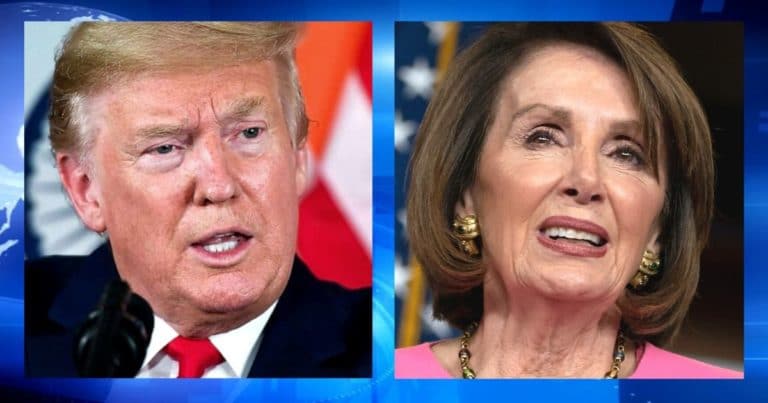 Democrats stalled a bill that could have replenished the small business fund—and now it's out of money.
Businesses that can't open (thanks to the government) and can't pay their staff are forced with permanent closure. These loans could have saved them, but the Democrats turned a blind eye.
So now, Trump is turning up the heat on the left.
From Twitter:
Democrats are blocking additional funding for the popular Paycheck Protection Program. They are killing American small businesses. Stop playing politics Dems! Support Refilling PPP NOW – it is out of funds!
President Trump slammed Democrats for blocking funding to the PPP. He called on them to stop playing politics and refill the program.
We've talked for years about how Democrats are more focused on special interests than the interest of all Americans.
Democrats claim they really care about regular Americans. They often say it's Trump that doesn't care about the little guys.
But when given an opportunity to prove they care about small businesses, the backbone of America, Democrats rejected it.
What else are they doing in D.C.? The country is falling apart, with over 20 million out of work.
It's been over a week since they hit the pause button with no new help for Americans.
We didn't ask for a virus to hit our country. We didn't ask to lose our jobs. We didn't ask our states to shut down life as we knew it.
But Democrats seem more focused on putting the blame on Trump than helping people.
(It makes you wonder what they would have done if this was a fund for the Green New Deal? I bet they would have funded it immediately.)
President Trump is right to demand action. We don't know when things will go back to normal. Or if they ever will.
This fund can help keep companies afloat until the day they can reopen their doors. It means the difference between families making ends meet—or going hungry.
But will the Democrats put Americans first? Maybe if the American people speak out.
SHARE to demand Democrats pass the bill immediately.
Source: Twitter