Days After Southern Border Surge Is Reported – House Democrats Rush Bill To Hand Out Amnesty To Millions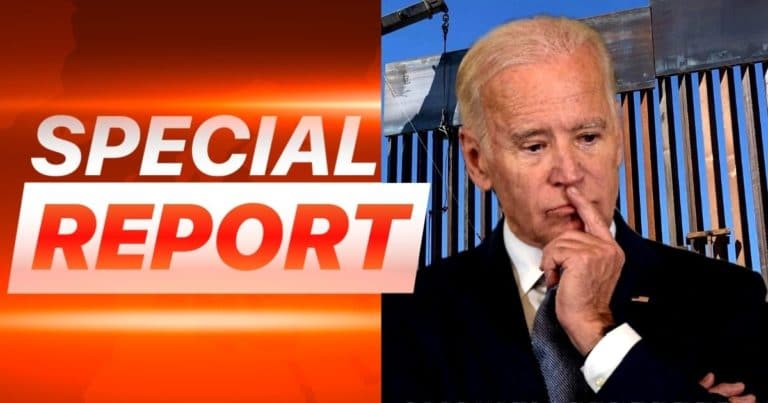 What's Happening:
Thanks to Joe Biden, the situation at the border is only getting worse.
Soon after entering office, he ended numerous policies from Trump that kept us safe. He restored catch-and-release, shut down the border wall, and vowed to increase the yearly number of migrants who come in.
It should surprise no one that thousands of people think they can just waltz right into the country.
Even with COVID still spreading, Democrats don't seem to understand the threat this poses to Americans.
In fact, they are trying to make it even easier for migrants to trample our border.
From Fox News:
House Democrats are pushing two bills that would grant legal status to millions of illegal immigrants in the coming weeks — even as the Biden administration scrambles to deal with a rapidly escalating crisis at the southern border…

The American Dream and Promise Act would grant citizenship pathways to what Democrats estimate are approximately 2.5 million illegal immigrants already in the country…

Meanwhile, the agriculture bill would grant citizenship to illegal immigrants who have at least partially worked in agriculture.
Democrats are pushing two bills that would grant legal status to people who entered the country against America's laws.
They want to literally reward undocumenteds with citizenship, despite the fact they refused to follow our immigration rules.
Keep in mind, legal immigrants wait years just for a chance to come to this country. To become a citizen is even harder, with many hoops to jump through.
Yet Democrats want to wave a wand and grant millions of law-breakers legal status. Now there's a how-do-ya-do.
The other bill will grant legal status to those migrants worked for low wages on farms across the country. Does this mean Democrats like the fact that undocumenteds live below the poverty line?
You see, those who come here legally want (and deserve) good-paying jobs. But those who come in against the law are often forced to work long hours for little pay (while taking jobs from Americans).
Democrats want to reward these folks—in a move that could solidify their poverty status.
Not very compassionate, for a party that crows on and on about their "compassion" for migrants.
Once upon a time, President Trump called for compromise to help migrants find a home in the U.S.A. Democrats ignored him, only to now push bills that hurt everyone.
Key Takeaways:
A crisis is building on the border as thousands try to break into the country.
At the same time, Democrats are pushing two bills that would grant amnesty to millions.
They seem to want to reward people who refused to follow immigration laws to come to the U.S.
Source: Fox News