'Squad Member' Omar's Saga Takes Dark Turn – After Ilhan's Rumored Affair, She Just Filed For Divorce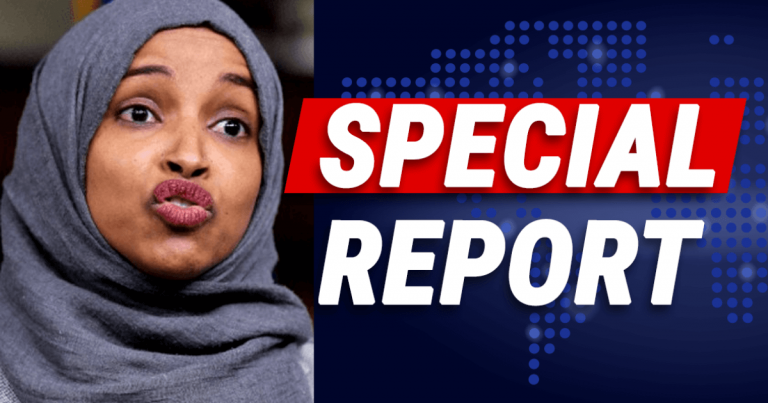 Ilhan Omar's roller-coaster in Congress looks like it could be coming to a much-deserved end!
Oh, Omar. The Left had such high hopes for you. You were proof that Mid-West Americans could put a Somali woman into public office.
Really, you were proof that Democrats bow to identity politics more than anything else.
You promised much, but delivered on nothing. You came to represent far-left views that few Americans can endorse.
And your closet burst open, proving that Minnesota made a blunder when they elected you.
You were accused of marrying your brother. Then, you were accused of having an affair with a man in D.C. The man's wife is even filing for divorce and blaming you.
Now, the other shoe is dropping. Omar is doing the same thing!
From Daily Caller:
Democratic Minnesota Rep. Ilhan Omar has filed for divorce from her second husband Ahmed Hirsi after just a year of marriage…

Omar is alleged to have been involved with 38-year-old Tim Mynett. FEC records previously confirmed that Omar's campaign reimbursed $21,547 in travel expenses over the past few months for E. Street Group, where Mynett works as a partner.
Wow. What a wild, ugly ride it's been.
You know, divorce happens. It shouldn't be a reflection on a leader's ability to do good.
But given Omar's track record—what is there she should be proud of? Not much, we think.
All these personal issues are just icing on the cake.
Honestly, if I lived in Minnesota, I'd be campaigning door-to-door to vote her out next fall. That is, if Congress won't do anything about it.
It looks like it's all falling apart for Omar. And it won't be long before the rest of the puzzle pieces come together. Perhaps Congress will wake up and remove at least one member of the squad.
SHARE to tell everyone you support removing Omar from Congress!
Source: Daily Caller