Woke Starbucks Slammed with Perfect Karma – Racial Court Defeat Costs Them a Mountain of Money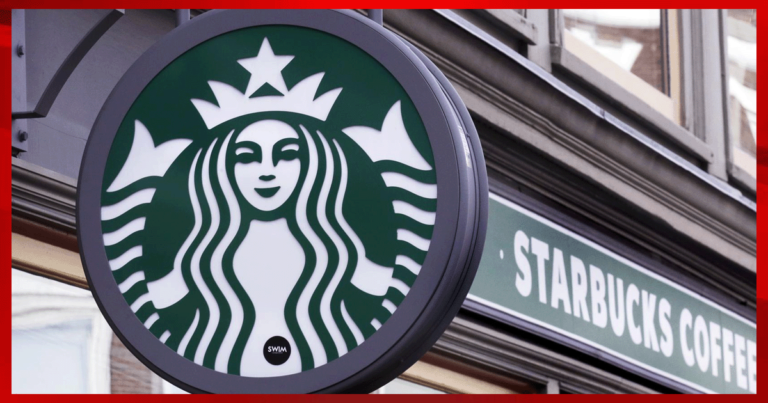 What's Happening:
Long before Bud Light went woke, Starbucks was leading the way in corporations that put politics ahead of business. For years, Americans have had to put up with this Seattle company's smug support of leftist ideology, from LGBT issues to Black Lives Matter.
But, at least this one time, Starbucks is paying the piper.
A manager in a Philadelphia area Starbucks was fired in 2018 for calling the cops on two black men. These men caused a disturbance at the coffee shop, but the media made it about their race. This former manager sued the company, saying she was punished for being white. And now, a jury has made its decision.
From CNN:
A jury on Monday found in favor of former Starbucks regional director Shannon Phillips, who sued the company for wrongfully firing her, claiming she was terminated for being White…

The New Jersey jury returned a verdict of $25.6 million, including $25 million for punitive damages and $600,000 in compensatory damages, according to Console Mattiacci Law, which represents Phillips.
Whoa. After the arrest of these two black men, Starbucks went out of its way to "punish white employees… in and around the city of Philadelphia." It seems Starbucks cared more about its image among liberals and black people than it did in doing the right thing.
Phillips was fired for "a complete absence of leadership" according to the woke company. But a jury did not agree. They awarded the award a huge sum of $25.6 million, for what Starbucks did to her.
Following this episode, Starbucks was outed for pushing radical, woke ideology among its employees. It seems they were pushing the anti-white propaganda common among leftists. Meanwhile, Starbucks quietly closed stores in big cities (with large minority populations) and opened more in the suburbs (in which live rich, white people).
Hypocrisy, much?
We'd like to say this lawsuit taught Starbucks a lesson. But we know better. The company might not see the error of its ways, even if it gets hit with a hundred more lawsuits.
Key Takeaways:
Starbucks was forced to pay $25.6 million to a manager they fired.
A jury ruled the company punished her for being white.
Starbucks is one of the oldest corporations that has pushed woke ideology.
Source: CNN