GOP Scores Major Constitutional Victory – Midterm Vote Just 'Overwhelmingly' Protected 2nd Amendment in Iowa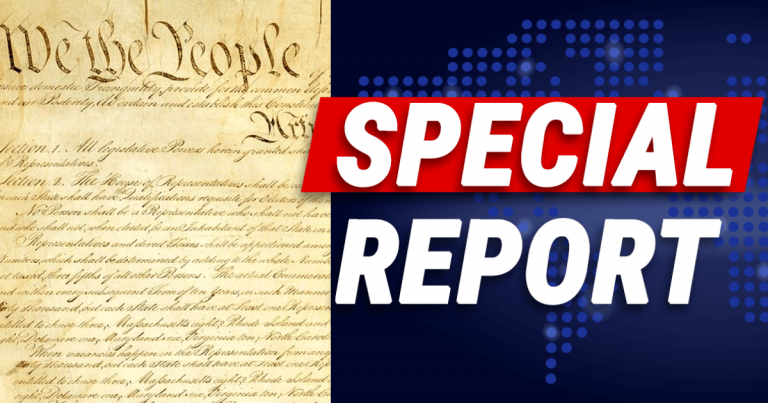 What's Happening:
The results of Tuesday's election keep pouring in. Pundits from both sides are declaring big victories, whether it's true or not. But one result that the mainstream media is happy to ignore comes from one state.
Voters were asked to weigh in on a critical ballot measure that would affect a major right. If passed, it would protect Americans' from radical changes by Democrats, should they ever pass a law. And voters "overwhelmingly" sent gun control fanatics packing.
From Breitbart:
Iowa voters overwhelmingly passed Public Measure 1 on Tuesday, enshrining the right to keep and bear arms in the state's constitution and making the passage of new gun control restrictions extremely difficult.

The amendment passed by a margin of 66 percent to 34 percent…

The Des Moines Register notes that the amendment makes Iowa "the fourth state with 'strict scrutiny' language to protect gun rights in its state constitution."
Woah. It wasn't even close. Iowa voters passed a measure to amend their constitution to protect gun rights. The amendment states language that will protect gun rights saying, "The sovereign state of Iowa affirms and recognizes this right to be a fundamental individual right. Any and all restrictions of this right shall be subject to strict scrutiny."
Strict scrutiny means any attempts to curtail Second Amendment rights in Iowa have as much chance as passing a snowball in hell. Iowa is the fourth state to use this language to protect gun rights at the state level.
While Iowa is a largely red state, don't be fooled. Democrats work from coast to coast seeking ways to upend Americans' gun rights. They have lawyers and activists in every state, seeking ways to restrict gun ownership, by legislation or lawsuits.
This victory can also inspire other states to follow suit. Joe Biden has made one of his priorities heavy gun control. Even if he can't get Congress to pass a bill, he has tried to use executive orders and federal agencies to restrict gun rights.
Measures like this strike back at Biden's federal overreach, ensuring citizens continue to enjoy their God-given rights.
Now, if only more states follow Iowa's lead.
Key Takeaways:
Iowa voters overwhelmingly passed a measure to protect the Second Amendment.
The measure amends the state constitution to prevent restrictions on gun ownership.
Voters passed the new measure by a margin of 66% to 34%.
Source: Breitbart