State Supreme Court Rocked by Red Wave – 2022 Midterms Just Flipped the Supreme Court of North Carolina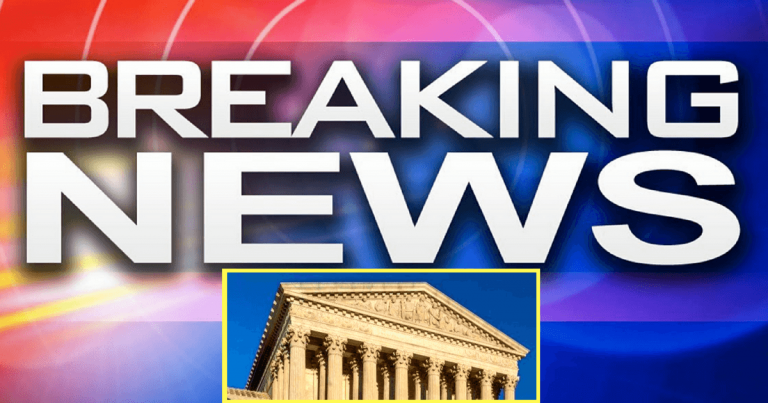 What's Happening:
Some GOP pundits might be complaining about the results of the midterm elections in D.C. But they are missing the significant red waves that swept over numerous statewide races. Florida wiped out all state-level Democrats, taking no prisoners.
Both Texas and Georgia kicked radical, socialist candidates to the curb. And another state flipped blue strongholds red, triggering outrage among local, liberal news outlets. This wave will have huge implications in the coming years, as it is the state's highest court.
From Red State:
As we've noted before, with rare exceptions the North Carolina establishment political media is perhaps eclipsed only by the likes of CNN…

Such was the case for several days post-Election Day, where panic ensued amongst the Usual Suspects in the NC press after it became clear that Republicans were going to retake control (5-2) of the NC Supreme Court after six years of Democrat reign, and won four NC Court of Appeals races as part of an impressive state-level red wave.
Lmao, after years of a Democrat-dominated, wildly partisan NC Supreme Court, @WRAL editorial board is suddenly concerned about judicial activism…now that the GOP won majority on the court Tuesday. Never change, WRAL! 😂😂 #ncpol #ncga pic.twitter.com/8zbz30jsFS

— Sister Toldjah 🌻 (@sistertoldjah) November 11, 2022
Voters in North Carolina flipped the state Supreme Court by giving Republicans a 5-2 majority. That was also the case for other courts, including four North Carolina Courts of Appeals. It appears a state-level red wave wiped out Democrat candidates.
Flipping a state Supreme Court will carry serious consequences for North Carolina. The state's highest court will be in conservative hands. That means radical liberal activists in North Carolina lost one of their favorite means of forcing their woke agenda on Americans.
The North Carolina Supreme Court won't be bowing to attempts by Democrats to, say, force transgender curriculum into public schools. Plus, the court will now have the power to overrule previous moves by Democrats in the state.
This is a major blow to the left's agenda–and can have repercussions across the nation. The court can weigh in on election laws and congressional districts, even impacting future elections for Congress and the president.
No wonder Democrats were melting down.
Key Takeaways:
A red wave swept over North Carolina, flipping the state Supreme Court.
Conservatives now control the court by 5-2.
Democrats melted down as four other state appeals courts flipped into conservative hands.