'Operation March Sadness' Erupts in Florida – Over 100 Arrested For the Most Despicable Crimes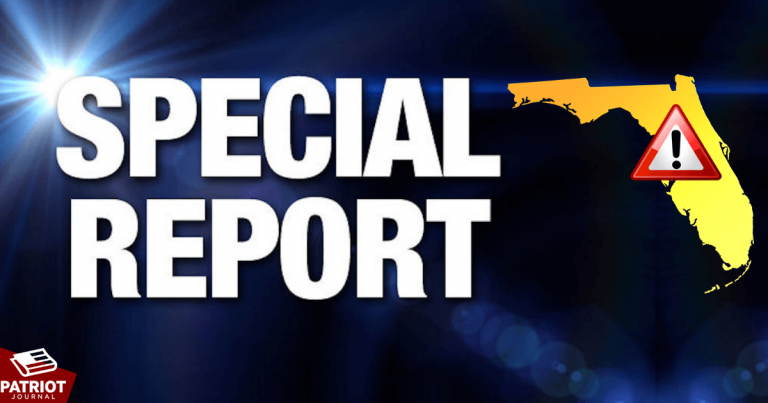 What's Happening:
Despite the left's campaign to defund the police, there are PDs across the country working hard to uphold law and order. Operations are taking place in the most unlikeliest places, cracking down on criminal activity. Sure, if bleeding heart activists had their way, none of this would come to light. Prompting people to ask, just whose side are these politicians on?
Thankfully, in a state like Florida, the cops are allowed to do their job. In one county that just lead an incredible sting operation. The raid took down over 100 people up to no good. And these efforts will no doubt protect numerous vulnerable citizens. Some of these arrests will simply shock you.
From The Blaze:
More than 100 people were recently arrested during "Operation March Sadness 2," a six-day undercover operation that led to the arrest of child predators and people seeking to engage prostitution, according to the Polk County Sheriff's Office in Florida…

According to a press release, a 27-year-old man named Xavier Jackson was arrested after communicating with an undercover detective who had been pretending to be a 14-year-old girl..

Polk County Sheriff Grady Judd noted during a news conference that Jackson worked as a lifeguard at Disney's Polynesian Village Resort…

Also among the 108 people arrested was Daniel Peters, a retired Cook County Illinois judge who was charged with soliciting a prostitute.
Polk County, FL just conducted a 6-day sting that arrested over 100 people connected to underage prostitution. Those arrested included a 27-year-old man trying to solicit a 14-year-old girl. This man worked at a Disney resort as a lifeguard. If that doesn't make your skin crawl, I don't know what will. Another man arrested was a former Cook County judge from Illinois. I guess he made his way to Florida, hoping nobody would notice what he was up to.
Also arrested in the sting were a human trafficker and four people labeled "child predators." The goal of the operation, according to police, is to "identify victims, offer them help, and find and arrest those who are profiting from the exploitation of human beings." It might be shocking to think so many were arrested in this operation.
But it is a reminder of how important our law enforcement agencies are. If they aren't being funded and empowered to do this kind of work, who will? Do Democrats think that radical activists are going to protect our nation's most vulnerable? Will social workers be able to arrest and prosecute predators? I don't think so.
Key Takeaways:
Florida police conducted a raid that arrested over 100 people connected to prostitution.
Some of those arrested were trying to solicit underage people.
The operation caught a human trafficker and 3 child predators.
Source: The Blaze