Stormy Daniels Hit With Disaster After Her Own Lawyer Torpedoes Trump Case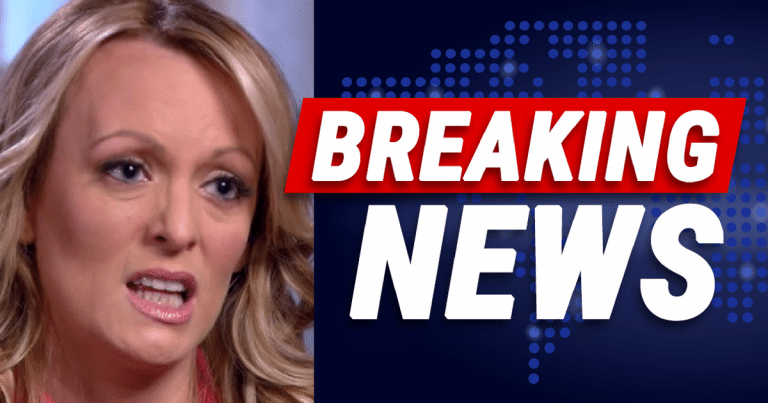 She went after Donald—and now she's getting what she deserves.
Both Daniels and her attention seeking attorney Michael Avenatti are riding President Trump's coattails to levels of fame they could never have imagined before.
The adult film star and her lawyer have been featured on all of the major news networks, boosting their name recognition as well as their net worth.
At the end of the day, a lawyer is a lot like an adult film star. Both involve screwing people over for money.
But Avenatti may have screwed over the wrong person. Last month, news broke that Avenatti had failed to pay a substantial amount to a former employee at his old firm. Jason Frank, the employee in question, claimed Avenatti owed him millions for his services as an attorney.
When Avenatti refused to pay, Frank sued, and a federal bankruptcy court ordered Avenatti to pay $10 million to Frank.
Now, where might Avenatti have that kind of money? He recently came into quite a bit of it when he took on his latest client, and now that money may be up for grabs.
From Fox News:
The Los Angeles Times reported that Frank has since asked a bankruptcy judge to give him access to all legal fees (up to $10 million) the firm could collect from clients in dozens of cases, including Daniels' bid to nix a nondisclosure agreement concerning an alleged sexual encounter with President Trump. 
That reportedly could put the money raised through a crowdfunding site in the crosshairs. 
Avenatti and Daniels, whose real name is Stephanie Clifford, set up a crowdfunding website for her lawsuit and legal fees in March. More than 16,500 people have donated to Daniels and Avenatti—reaching more than $577,000, according to CrowdJustice, which runs the fund. 
As astonishing as it is that over 16,000 people willingly handed over money to Daniels, it's even more astonishing that karma is working so perfectly to take these funds away from her.
But Avenatti claims that there's no way for Frank to get possession of these funds, because the law group at the center of Frank's suit, Eagan Avenatti, LLP, never represented Daniels. Instead, Daniels is being represented by "Avenatti and Associates".
Regardless of where the funds to pay Frank wind up coming from, it's sure to cause Avenatti to take a huge financial hit.
The beleaguered attorney is also in the midst of a nasty divorce battle, where he is expected to lose half of his substantial assets. Court records obtained during his divorce proceedings reveal just how accustomed Avenatti is to living lavishly.
He spends at least $40,000 a month to keep up with his watch and art collections, as well as his private jet and luxury vehicles.
No wonder Avenatti is so obsessed with taking down Trump. He's probably incredibly jealous of him!
Source: Fox News