Supreme Court Showdown Is Coming – 14 States Are Coming After President Biden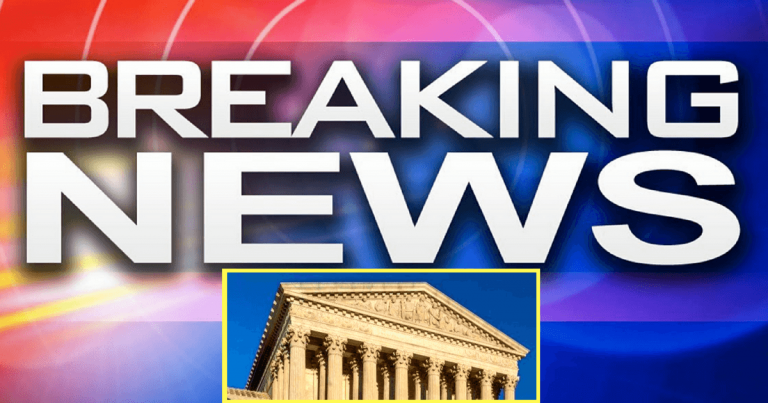 What's Happening:
President Trump worked tirelessly to reform our broken immigration system. And despite incredible opposition from both the left and D.C. swamp, he made major improvements.
His goal was to let in the best and the brightest—who would make America better. It seems Democrats just want to add bodies to their welfare rolls—and voter rolls.
Trump's policy was challenged in the courts. And when Biden entered, he dropped a case pending in the Supreme Court.
But not so fast Joe. Fourteen states are filing a major petition to the Supreme Court.
From Epoch Times:
Texas and 13 other states have filed an emergency application with the Supreme Court asking to be allowed to defend the so-called public charge rule in court proceedings after the Biden administration decided not to defend it in court.
Joe Biden wants to dismiss the public charge rule, a rule that requires immigrants to prove they can financially support themselves before entering the country.
It's clear to many why he wants to get rid of this requirement—so that Democrats can import welfare leeches who will obediently vote for the left.
Trump wanted only those who would contribute to our society, working hard and paying into the system.
Activists fought him in the courts. But since Biden dropped the case, 18 states are calling on the Supreme Court to let them defend the rule instead.
We shouldn't be surprised that Joe Biden wouldn't continue Trump's policy to uphold the public charge. Biden's entire agenda is to just do the opposite of what Trump did.
But the fight to protect our liberties and way of life is now in the hands of the states. We can't count on Congress or the White House to put Americans first.
So, we need brave state AGs to do it instead.
The Supreme Court can allow to keep the case going, letting the states step in to defend the public charge.
That would create an opportunity for the court to decide if the rule should stand, or if Biden's agenda will continue.
Key Takeaways:
Eighteen attorneys general are calling on the Supreme Court to uphold the public charge.
Joe Biden wants to end the rule which requires immigrants to prove their financial standings.
Democrats would rather welcome in welfare leeches, who drain American resources.
Source: The Epoch Times