Supreme Court's Not Done Yet – The Justices Hand Down Major 6-3 Decision Protecting the 1st Amendment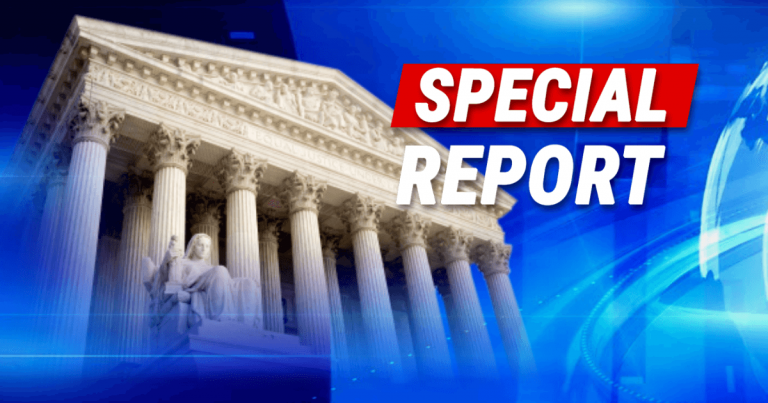 What's Happening:
The Supreme Court made history last Friday when a highly-anticipated ruling overturned Roe v. Wade.
But the court is far from finished. As they near the end of this session, they continue to release major rulings.
And this one restores a football coach's religious liberty.
From Fox News:
The Supreme Court handed a big win to a former Washington high school football coach who lost his job over reciting a prayer on the 50-yard line after games.

At issue was whether a public school employee praying alone but in view of students was engaging in unprotected "government speech," and if it is not government speech, does it still pose a problem under the First Amendment's Establishment Clause.

The Supreme Court ruled Monday in a 6-3 decision that the answer to both questions is no.
Joe Kennedy was fired from his job as a high school football coach over praying after games on the 50-yard line.
I guess school administrators in Washington state need to learn a little bit about the First Amendment.
Unwilling to let the government jeopardize his rights, Kennedy took the issue all the way to the Supreme Court.
And the court ruled 6-3 that the local government violated his First Amendment rights.
Justice Neil Gorsuch wrote that his act of "engaging in a brief, quiet, personal religious observance" by praying on the field was "doubly protected" by the First Amendment.
He also wrote that the local government had discriminated against the coach, assuming its job was to "ferret out and suppress" religious expression.
This is a massive win for every American who cares about their First Amendment rights. This man was wrongfully deprived of his job, for simply praying.
That cannot happen in the United States of America. The coach wasn't forcing his players to pray or even subject other people to his prayer.
It's hard not to assume the school board simply wanted to erase any visible religious actions in public and to discourage teachers and students from exercising their rights.
The court ruled in favor 6-3, with the liberal justices dissenting. You have to wonder how any judge or justice would oppose a man's right to pray.
Key Takeaways:
The Supreme Court ruled in favor of a football coach fired for praying.
The court decided the Washington school board violated his 1st Amendment rights.
The coach was fired for praying on the field after games.
Source: Fox News