Supreme Court Makes Major 5-4 Decision – Bush Justice Turns On Trump, Roberts Strikes Down LA Law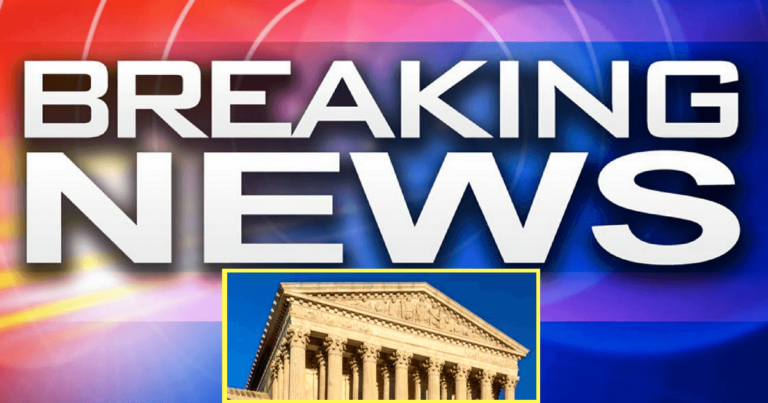 The Supreme Court just made a major decision that will affect millions of Americans.
John Roberts, who was appointed by President George W. Bush, has become a swing voter, deciding numerous cases in recent years. He was the deciding vote that upheld Obamacare, as well as other issues where he sided with liberal justices.
Now, a major cultural case has just be decided, with Roberts once again giving the left a huge win:
The Supreme Court on Monday ruled that a Louisiana law requiring that individuals who perform abortions at clinics have admitting privileges in a nearby hospital is unconstitutional, as it places an undue burden on women seeking abortions.

The court ruled 5-4 in the case, June Medical Services LLC v. Russo, with Chief Justice John Roberts once again casting a deciding vote by siding with the court's liberal justices.
Why it matters:
The decision itself is a bit surprising since the law struck down was meant to put lives of women first and make sure they ad the quality of care they needed. But apparently the decision fell on more ideological lines, ruling for access over safety.
When President Trump appointed Brett Kavanaugh as a justice to the Supreme Court, many believed it marked the start of a new conservative majority.
But it appears the once-conservative Chief Justice Roberts has become a swing vote, seeking to appease the left on cultural issues.
He recently struck down Trump's rescinding of DACA, creating a precedent many say future presidents will exploit.
Many fear the justice will give liberals numerous wins, not on the condition of Constitutionality, but out of a decision to maintain a status quo that appeals to the far left.
With major issues on the horizon, many wonder how Roberts will vote in the future. Will he uphold conservative values and defend the Constitution or go along with liberal justices that seek to reinterpret the law as they see fit?
Conservatives believe this requires more balance to the court. President Trump will not have a conservative majority unless he is able to appoint at least one more justice.
Some believe that if he has a second term, he will get this option.
Key Takeaways:
Republican-appointed Chief Justice Roberts voted in favor of abortion.
Some fear Roberts is now a swing vote that will favor the far-left.
Conservatives hope Trump will be able to appoint another justice, if he is re-elected.
Source: Fox News