Supreme Court Rocks America in 6-3 Ruling – They Just Gave the 1st Amendment a Major Reinforcement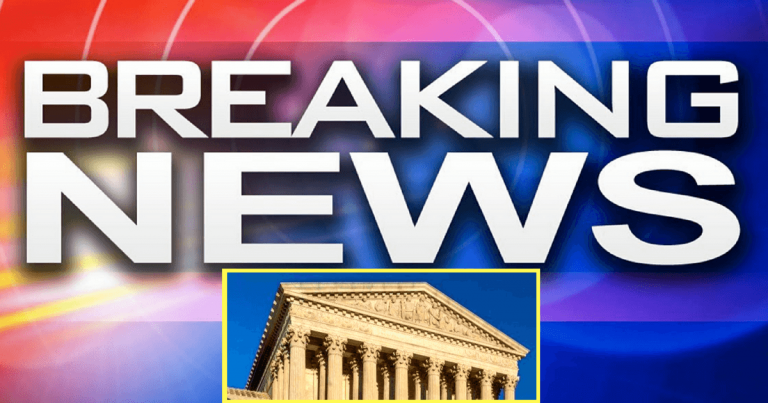 What's Happening:
The Supreme Court is reaching the end of its current session. And over the coming days and weeks, it will be releasing major rulings.
While Americans wait for the release of one ruling, in particular, the court has been issuing decisions on major constitutional topics.
And today, they just ruled in favor of religious Americans.
From NBC News:
The Supreme Court ruled Tuesday that state programs providing money for public school tuition cannot exclude schools that offer religious instruction.

The 6-3 decision relaxed long-standing restrictions on using taxpayer money to pay for religious education…

At issue was a state program in Maine that made taxpayer money available to families who live in remote areas without public high schools.
In a 6-3 ruling, the Supreme Court decided that states could not deny funds for public school tuition to schools that offer religious instruction.
The case came out of Maine, which provided taxpayer funds for families who live in remote areas.
In these parts of the state, there were no public schools available to students. So, the state offered tuition to attend public or private schools nearby.
But Maine denied this funding for any school that provided religious instruction. The court ruled this was a violation of religious freedom.
Democrats, of course, will be outraged. They claim that providing money for children to go to a school that teaches religion is the same as the state endorsing that religion.
But the court didn't think so. Six out of the nine justices deemed this policy was infringing on the First Amendment freedoms of these children.
And it could also be considered discrimination. Since the state was providing funds for other students, but not for these religious families.
It's safe to assume the three liberal justices on the court voted in the minority. But Chief Justice Roberts and the conservative justices voted in favor of religious families.
This could become a watershed ruling that will allow families to receive funds to send their children to the schools of their choice.
Right as Americans are questioning the value of government-run schools, the court sides with families over public schools.
Key Takeaways:
The Supreme Court voted 6-3 in favor of religious families and schools.
The court ruled Maine could not deny tuition to students who attend a Christian school.
Previously, the state only offered funds to go to schools lacking religious instruction.
Source: NBC News