In 8-1 Decision, Supreme Court Overturns 9th Circuit – Gives Trump 'Remain In Mexico' Stay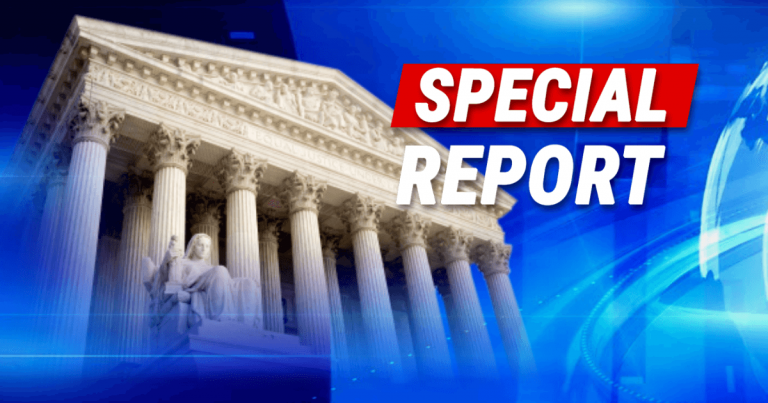 From his first day in office, Trump has battled the courts. Democrats have tried to disrupt his agenda by relying on the rulings of Obama-appointed judges.
Even after Trump flipped the once-super liberal 9th Circuit Court, they ruled against him on one crucial issue.
Their ruling would have impacted a major issue in both California and Arizona.
But Trump took the case to the Supreme Court. And they just gave him a big win.
From Fox News:
The U.S. Supreme Court delivered a win to President Trump on Wednesday by allowing his administration to continue enforcing the "Remain in Mexico" asylum policy as litigation surrounding it continues.
The SCOTUS decided to overturn the 9th Circuit's block of the "Remain in Mexico" policy.
Thanks to Trump, anyone who seeks to enter the United States through asylum has to wait in Mexico. This has reduced "catch-and-release" cases where migrants disappeared into our country.
Because of "Remain in Mexico" asylum-seekers can't enter the country until their cases are heard.
That's how it should be, right? Why should they be let in first, then forced to leave if they lose their case?
But the 9th Circuit thought Trump's move to reduce our burden at the border shouldn't stand. Their ruling would have opened the floodgates along the California and Arizona borders.
The administration took the fight to the Supreme Court. As they decide if they will take up the case, they ruled the policy can stand.
What's amazing is that a large majority of the court voted in favor of this. Including a few of the liberal justices.
The only person to dissent was Obama-appointed Justice Sotomayor. But even RBG seems to understand the importance of protecting our border.
After all, this policy does not prevent people from seeking asylum. It just reduces the likelihood that some would slip into the country, evading deportation if their case was denied.
Trump's policy has greatly reduced the problems we've been seeing at the border. Those massive caravans that were topping headlines not so long ago are a thing of the past.
Unless we want to see them return, this policy should stand.
SHARE to tell the Supreme Court to make sure this policy sticks around for good!
Source: Fox News