Supreme Court Stops Congress In Its Tracks – Freezes Their Order To Hand Over Trump's Taxes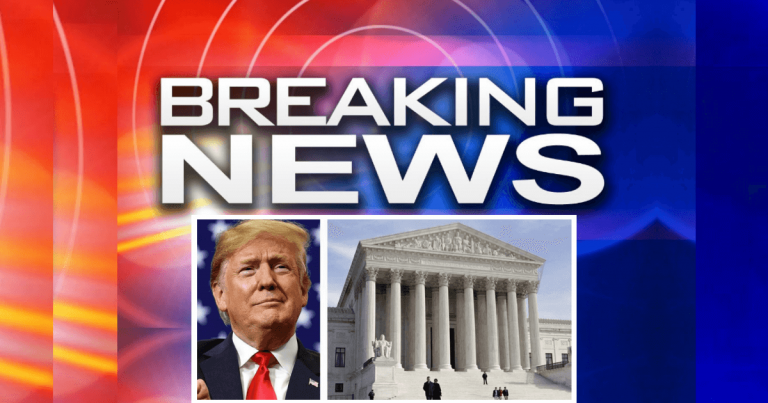 Congress thought they could bully Trump – now the Supreme Court has them triggered!
Democrats in Congress have spent the last three years trying to undo the 2016 Election.
The current impeachment push has been only the latest effort to remove Trump from office.
We've seen plenty come and go.
Another attempt seemed to have been moving quickly through the courts. They were trying to dig into the president's personal files.
It was clear they were just hoping to get dirt on him—to endanger his chances of being re-elected.
But the Supreme Court just stopped them in their tracks.
From CNBC:
The Supreme Court on Monday temporarily blocked a ruling that requires President Donald Trump's longtime accounting firm to turn over his tax returns to Congress.

The temporary stay order signed by Chief Justice John Roberts gives the Democratic-controlled House Committee on Oversight and Reform until Thursday to respond. The document did not note any public votes or dissents.
The Supreme Court temporarily blocked a ruling that would have forced Trump's accounting firm from handing over his tax returns to the Democrats.
The court is demanding that House Democrats provide their case on why they need his taxes so badly.
This gives Trump's team another chance to argue their case. And it once again forces Democrats to explain why Trump's taxes are so important to them.
We know why. Democrats think Trump's as crooked as the rest of the D.C. swamp. They just assume that if they got his taxes, they'd find he was cheating.
Of course, it's yet another pipe dream. Donald Trump has been a successful businessman for decades. He got rich and influential because of his strong work ethic.
Not because he's cheating the IRS.
How have career Democrats gotten rich? Not from working hard.
Maybe we should stop looking at how Trump's money is being handled, and start looking at theirs?
SHARE if you want the Supreme Court to block Trump's taxes for good!
Source: CNBC