Supreme Court Sends Congress into a Flurry – The Democrat House Plans Votes on Multiple Hot-Button Issues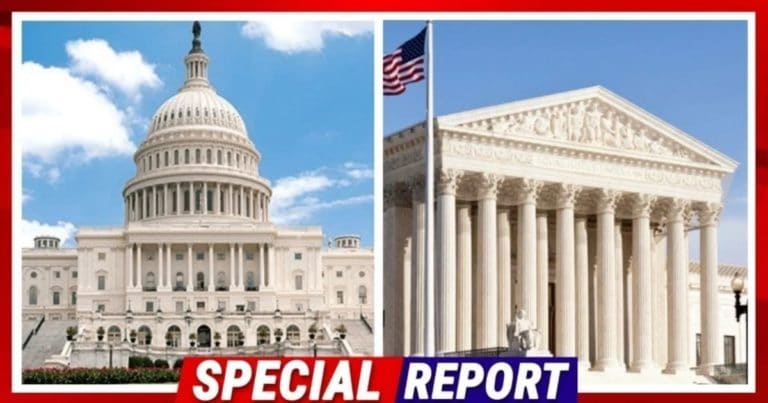 What's Happening:
Democrats continue to scramble over the end of Roe v. Wade. They seem to fear this conservative Supreme Court will further erode many of their precious leftist "victories."
So, Pelosi's House, which has done little over the last few years, are trying to push radical agenda items through.
From Fox News:
The Democratic majority in Congress is planning a series of votes this week on several key judiciary items, including a vote to legalize abortion access, keep same-sex marriage legal, and secure contraceptive services…

The votes are also seen as a response to Justice Clarence Thomas, who brought the legality of same-sex marriage into question in his concurring opinion in the Hobbs case.
Although only a few months from a critical midterm cycle, House Democrats are trying to push through far-left items through Congress.
Not only are they trying to legalize abortion through legislation, but they want to protect gay marriage and other leftist priorities.
This comes as a response to the Supreme Court's historic decision to overturn Roe v. Wade and send abortion rights back to the states.
It seems House Democrats want to overstep the court's authority and rob the states of their right to decide abortion law.
The court specifically ruled that the Constitution does not confer a right to abortion. And they decided only states can make the decision, according to the will of residents.
But Democrats are desperate to secure these liberal gains, before they lose their majority in November.
It's unlikely any of these bills will make it through the Senate. The upper chamber is still split 50-50 and these bills would require 60 voters or more.
Sen. Manchin is unlikely to support getting rid of the filibuster, to push through gay marriage and abortion.
Key Takeaways:
Democrats in the House are scrambling to push through radical bills.
The bills would protect abortion, gay marriage, and other liberal priorities.
This comes after the Supreme Court overturned Roe v. Wade.
Source: Fox News