Supreme Court Smacks Down Democrat Governor – 4-3 Wisconsin Ruling Cancels His Order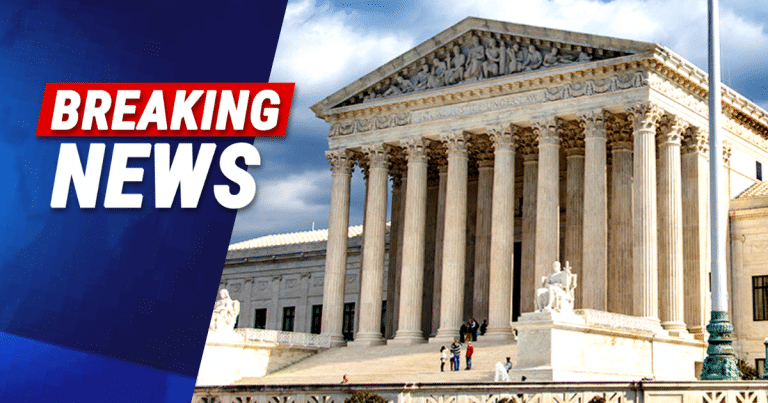 What's Happening:
For a long time, we've seen Democratic governors abuse their power to get their way.
It has been a problem long before 2020, when they overreached to "protect" us from the virus.
Since then, liberal governors have refused to give back their emergency powers. They have pushed radical rules that violate many Americans' rights.
It has led to plenty of lawsuits. Some of them reached the highest courts in the land.
One such case out of Wisconsin reached the state's Supreme Court. And they are smacking back at the leftist governor.
From ABC News:
The Wisconsin Supreme Court struck down Democratic Gov. Tony Evers' statewide mask mandate on Wednesday…

The conservative-leaning court ruled 4-3 that Evers violated state law by unilaterally issuing multiple emergency orders to extend the mandate for months. It found that Evers needed legislative approval to issue more orders after the expiration of the initial 60-day mandate he issued in August.
As we've seen in numerous states, the Wisconsin governor pushed strict mask mandates in violation of the law.
Governors were granted emergency power for a limited time. That power extended for about two months.
But we've seen many governors continue to abuse this power for nearly a year. The Wisconsin Supreme Court ruled that the governor had no right to extend his COVID restrictions beyond the 60-day window.
If he wants to issue more rules, he needs to go through the state legislature. Most Democrats know that it would be much harder infringing on Americans' rights, if lawmakers were involved.
Many of these states have enough conservative leaders to push back against enforced mask-wearing, limits on businesses, and closing schools.
So, Democrats resorted to abusing "emergency powers" to act as dictators.
Even now, they continue to bang on the COVID drum, claiming a "rise" in numbers proves we need to continue restrictions (despite widespread vaccination).]
But answer me this, why are their spikes at all, if these mandates really worked? And does the continued existence of a disease justify the suspending of our rights?
I think you know the answer to that.
Key Takeaways:
The Wisconsin Supreme Court knocked down the governor's mask mandate.
The court ruled that the governor did not have emergency power beyond 60-days.
Numerous lawsuits have been launched since the COVID pandemic began.
Source: ABC News