Supreme Court 'Leak' Evidence Spills Out – Investigation Reveals Concerning Failures in SCOTUS Security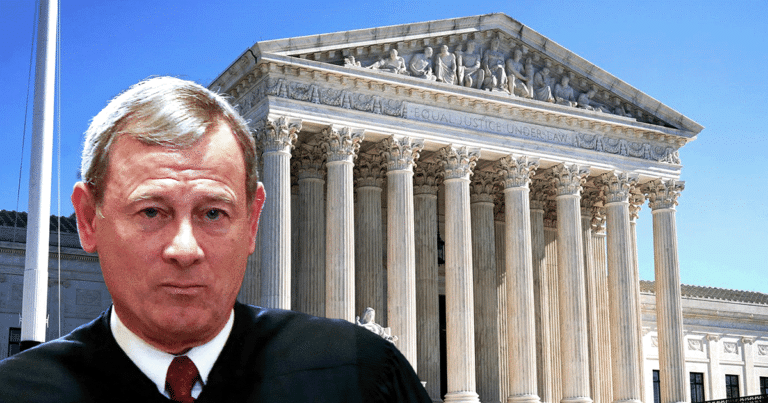 What's Happening:
It's been nearly a year since someone within the Supreme Court did the unthinkable. A draft decision was leaked to the press, something never done in the history of the highest court. That leak led to months of rioting, as abortion activists tried to intimidate the conservative justices who would vote to end federalized abortions.
The court vowed to find who committed this break of justice. But after months, no names came forward. Even the chief justice had little to show for this investigation. Now, we are getting bits and pieces from the official report. And, it turns out, the highest court in the land was grossly negligent.
From CNN:
New details revealed to CNN by multiple sources familiar with the court's operations offer an even more detailed picture of yearslong lax internal procedures that could have endangered security, led to the leak and hindered an investigation into the culprit.

Supreme Court employees also used printers that didn't produce logs — or were able to print sensitive documents off-site without tracking — and "burn bags" meant to ensure the safe destruction of materials were left open and unattended in hallways.

"This has been going on for years," one former employee said.
This is pretty alarming. The investigation found that the court was lax in enforcing standards to protect information, even sensitive documents. Printers didn't use logs, meaning there was no record of who printed off documents.
Even measures to secure materials were neglected. "Burn bags" are containers meant to safely destroy documents and other materials. Yet even these were left unattended in hallways, even open for anyone to access.
If the court was trying to get documents leaked, they couldn't have done a better job. It seems shocking that those who manage these procedures let things slip this badly. According to one employee, this has been "going on for years."
Why isn't Chief Justice Roberts doing anything about this? The justices are the ones in charge, right? Shouldn't they have been keeping track of how court staff are protecting documents? How can the highest court in the land be so lax?
We're lucky more drafts haven't been leaked to the public, undermining the course of justice. This investigation should require the court to be held accountable. It needs to quickly remedy these gaps in its security. But who is going to ensure the court does this?
I doubt Biden and Democrats are going to do anything about this…
Key Takeaways:
An investigation reveals the Supreme Court was lax in protecting sensitive documents.
Staff left "burn bags" unattended in hallways; printers did not have logs of users.
This comes after someone leaked a draft document last year, in an unprecedented move.
Source: CNN