Supreme Court Drops Gavel on Monumental Case – They Have Finally Agreed to Consider Striking Down Section 230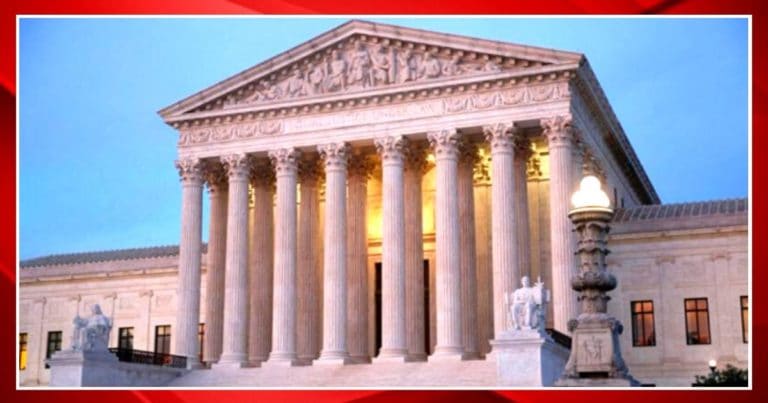 What's Happening:
Over the summer, the Supreme Court made history. The conservative majority reshaped America in big ways–restoring rights to citizens and states.
And it looks like they are far from finished. The fall term has begun and the court is taking up many major cases.
But one case could transform the way Americans interact—forever.
From The Daily Wire:
The U.S. Supreme Court agreed Monday to take up a case that challenges legal protection for big tech companies over user-generated content that could potentially usher in a new era of moderating freedom of expression on the Internet…

Gonzales' case taps into another controversial topic within the Communications Decency Act, which has a provision tucked inside the law — otherwise known as Section 230 — that says, "no provider or user of an interactive computer service shall be treated as the publisher or speaker of any information provided by another information content provider."
This is a pretty huge case. The Gonzalez family has sued Google, blaming them for the death of their daughter Nohemi Gonzalez. The family alleges that Google's "target recommendations" allowed ISIS to target users with "radicalizing videos" which eventually led to the Paris attack of 2015.
Google refused to take responsibility, hiding behind Section 230 of the Communications Decency Act.
The case was dismissed by a lower court, but now the Supreme Court will be deciding it. For years, Big Tech companies have hidden behind Section 230 to avoid responsibility for their actions.
Social media companies often evoke the rule to prevent being sued for content users post on their site. Meanwhile, they apparently violate Section 230 when they censor users, acting like publishers, not platforms.
It appears giants like Google want it both ways. They use Section 230 when it protects them, but disregard it when they are controlling free speech.
How the court rules could bring an end to this double standard. The court might end Section 230 entirely, removing protections Google and others have abused for years.
Or, it could reinforce those protections, making it even harder for users to enjoy their First Amendment rights online.
Given the court's 6-3 conservative majority, there is good reason to be optimistic.
Key Takeaways:
The Supreme Court took up a case concerning Section 230.
Section 230 gives Big Tech immunity, while they censor users.
How the court rules could end Section 230, and end online social media censorship.
Source: Daily Wire