Supreme Court Stops Dems In Their Tracks – Deals Major Setback To Their Trump Investigation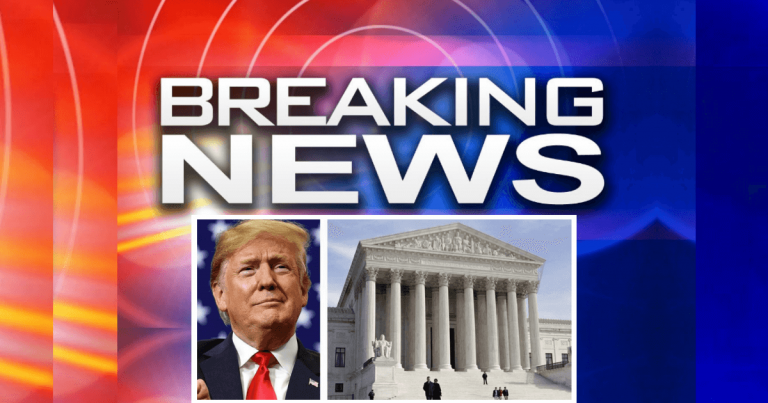 Democrats thought they trapped Donald – now they're triggered!
Ever since Trump entered office, Democrats have been on the hunt. They seem to be looking for something, anything that they can use to take down the president.
From the Russian probe to rumors and scandals to a phone call with Ukraine, Democrats have not stopped opposing the president since day one.
And liberal courts (packed with Obama appointees) are all too happy to oblige.
Democrats have been particularly eager to get their hands on Trump's tax returns.
They've even gone after his long-time accounting firm to take a look at his financial records. They sued the company, forcing them to hand over Trump's private records to the very people who want to ruin him.
Hmm… sounds legit! Not.
But Chief Justice Roberts just put the kibosh on their relentless crusade.
From Axios:
The Supreme Court on Monday granted an emergency stay blocking Congress from enforcing a subpoena for President Trump's financial records, which a lower court had upheld in October…

For now, Trump's longtime accounting firm Mazars USA will not be forced to turn over Trump's tax returns to House Democrats investigating the president.
Ouch! I can't imagine how much it must hurt Democrats that the Supreme Court just blocked them from getting Trump's taxes.
They were so close, they could almost smell the paper! But Justice Roberts put a hold on the lower court ruling.
He's given Trump's lawyers until December to formally file their appeal.
According to reports, the case won't be heard by the SCOTUS until mid-January. Then we'll see just what will come of the Dems' push to get Trump's taxes.
We have to wonder why Democrats want Trump's taxes so much. Do they really think Trump is some kind of tax dodge?
Not that long ago, some of his older tax returns were leaked to the media. MSNBC's Rachel Maddow made a big deal about it, only to prove that Trump paid his taxes (more, in fact, than most wealthy Democrats).
What do they think they'll learn from his more recent taxes? That Trump only continues to follow the law?
Are they really so eager to jump on yet another landmine? I guess so.
This ruling is pretty important because it prevents political rivals from going after a leader's private documents.
It seems that Democrats thought they could just rip into Trump's life at will. All so they could find dirt on him.
That kind of behavior sets a very bad example. What if Republicans wanted to do that in the future? How far would this kind of crusade go?
The Supreme Court is setting limits on what the Democrats can do it attack a political opponent. At least they are still sane.
SHARE if you want the Supreme Court to deny them Trump's taxes!
Source: Axios