Supreme Court Rules 5-4 On Texas – On Unusual Lines, the Split Court Allows Social Media Censoring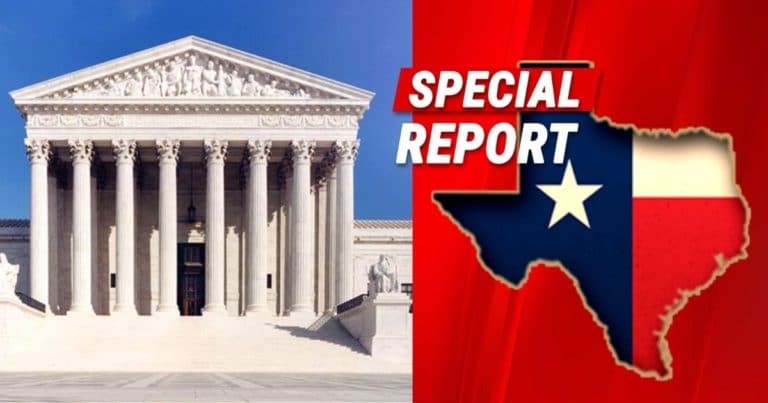 What's Happening:
A critical law out of Texas was brought before the Supreme Court. How the court rules would decide if other states could pass similar laws.
The final decision has yet to be decided, but the court made an initial decision. Surprisingly, the court's usual wings were broken up.
And the majority shut down a law that was supposed to stop censorship.
From SCOTUS Blog:
The Supreme Court on Tuesday sided with the technology industry and blocked a controversial Texas law that bars large social media platforms like Facebook and Twitter from removing posts based on the viewpoints they express.

The justices divided 5-4 in an ideologically scrambled vote. Three of the court's conservatives (Chief Justice John Roberts and Justices Brett Kavanaugh and Amy Coney Barrett) joined two liberals (Justices Stephen Breyer and Sonia Sotomayor) in putting the law on hold while lower courts continue to assess technology companies' constitutional challenge to the law. The other three conservatives (Justices Clarence Thomas, Samuel Alito, and Neil Gorsuch) and one liberal justice (Elena Kagan) dissented.
Justice Kagan, an Obama appointee, sided with conservative Justices Alito, Thomas, and Gorsuch. The four justices wanted to allow the law to stand while the case was being decided.
But two Trump appointees, Kavanaugh and ACB, sided with Roberts and the two other liberal justices to block the law.
This law was aimed at social media sites that are often accused of censoring users. It's no secret that conservatives believe major social networks are hindering their exercise of free speech.
This Texas law bans social networks from kicking out a user based solely on their politics. It also required consumer protection disclosures, meaning, social networks had to make their policies clear.
Those opposing the law claim it hinders the free speech of the companies that run these social networks. Ironic, huh?
It seems like the Supreme Court cares more about the "rights" of massive corporations than the rights of human beings.
This injunction will only stay in place until the final verdict is given. But the fact that 5 justices voted against the law already, they might decide to revoke it altogether.
Key Takeaways:
The Supreme Court voted 5-4 to block a Texas censorship law.
The court's conservative and liberal wings were split in deciding this injunction.
The state law bans social networks from censoring users over politics.
Source: SCOTUS Blog