Supreme Court Decides on Virginia School Case – Judges For Now Are Letting 'Racial Admissions Policy' Continue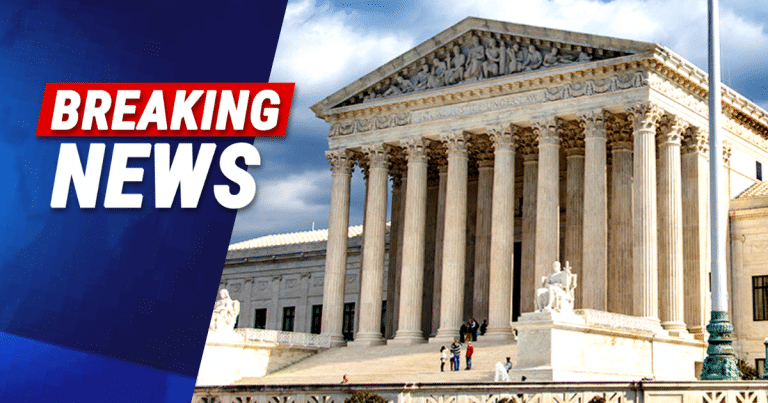 What's Happening:
With leftists trying to control the country at every level, Americans have few options to protect their rights. They are often left with appealing to the courts, the last chance at getting justice.
Often, Americans have turned to the highest court in the land to block laws and other policies temporarily. This is common, while a case is being decided by the courts.
But in one critical case, the court refused to block a controversial, discriminatory policy.
From The Blaze:
The U.S. Supreme Court on Monday declined to block an equity admissions policy at an elite public school in Virginia that is accused of discriminating against Asian-American students…

Justices Samuel Alito, Clarence Thomas, and Neil Gorsuch noted they would have granted the request.

Should the Fourth Circuit Court of Appeals rule in favor of the school district, the Coalition for TJ will fight their case up to the Supreme Court, group co-founder Asra Nomani told National Review on Monday.
This is unusual. A group of parents is fighting a high school's admission policy that appears to discriminate against Asian-American students and other minorities.
The case is being decided by the 4th Circuit Court of Appeals. But the parents requested that the Supreme Court block the policy while the case is being decided.
But the Supreme Court, including some of its conservative justices, refused to block the policy. Only Justices Alito, Thomas, and Gorsuch (who is a Trump appointee) said they would have blocked the policy.
The court did not give a reason for rejecting the request. With the policy in place, the school can use a variety of criteria to decide on an application over their academic ability.
Some of that criteria appear to directly benefit black and Hispanic students, as the cost of Asian-Americans.
It doesn't seem as if the left is all that broken up with this policy. Even though it discriminates against a minority group.
Don't liberals care about minorities? Or do they only care about certain minority groups? That seems to violate their "support" for equality, doesn't it?
Key Takeaways:
The Supreme Court refused to block a school's discriminatory admissions policy.
A group of parents is suing the school, the case stands with the 4th Circuit Court.
The Supreme Court refused to explain its decision.
Source: The Blaze