Supreme Court Sends Shockwaves Through Washington – Takes Up Extremely Controversial Case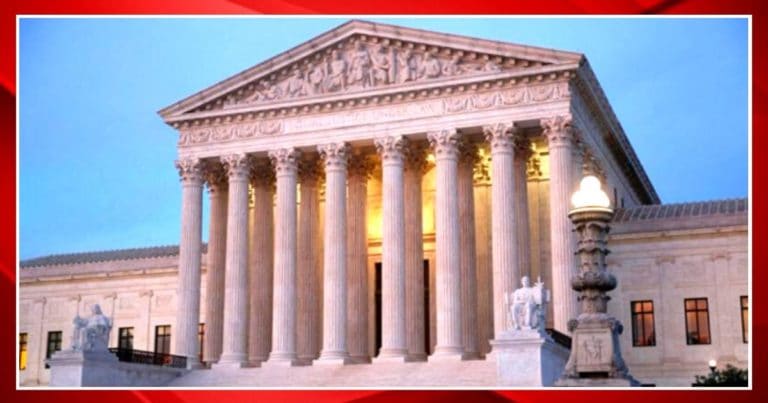 What's Happening:
The Supreme Court is stepping back into a major case. And it's shaking up Washington, D.C.
Plenty of Americans remember the horrible terrorist attack in 2013. The Boston Marathon was bombed by two men, leaving three dead and hundreds seriously injured.
Police hunted down the perpetrators, killing one and arresting the other. After being found guilty, he was sentenced to the death penalty.
But the sentence was thrown into question with endless appeals.
Now, the conservative majority on the Supreme Court is stepping in.
From IJR:
The U.S. Supreme Court on Monday agreed to consider the U.S. Justice Department's bid to reinstate Boston Marathon bomber Dzhokhar Tsarnaev's death sentence for helping carry out the 2013 attack that killed three people and wounded more than 260 others.

The department's appeal, filed before former President Donald Trump left office in January, challenged a lower court's decision ordering a new trial over the sentence Tsarnaev should receive for the death penalty-eligible crimes for which he was convicted.
A lower court demanded an entirely new trial before the death penalty could be reinstated.
Prosecutors at the Justice Department claim that would force victims to have to testify again. That would only force them to relive the horrors of their experiences after they've already done so in court.
The Supreme Court is stepping in and will decide if a new trial will be necessary before the decision can be carried out.
You have to wonder why the lower court made a decision that actually protected a criminal and disrespected the victims of this terrorist attack.
Why would any U.S. court consider the well-being of a criminal ahead of those he hurt?
As crazy as that sounds, it is all too common among liberal, activist judges. They appear to only care about the rights of wrongdoers. Rarely do they appear to be concerned with the pain and suffering of their victims.
It's too soon to predict how the Supreme Court will decide on this appeal. We know that the court holds a conservative majority thanks to Donald Trump.
But will the majority rule to expedite the sentencing? Or will they require another trial—putting the victims back on display?
Key Takeaways:
The Supreme Court agreed to hear the DOJ's bid to restate the death sentence against the Boston Marathon bomber.
A lower court required a new trial in order to reinstate the death penalty.
Prosecutors said a new trial would force victims to relive the horror they suffered.
Source: IJR