Swing State Polls For 2020 Released – And Joe Biden Is Losing To Donald Trump In 15 Out Of 15 States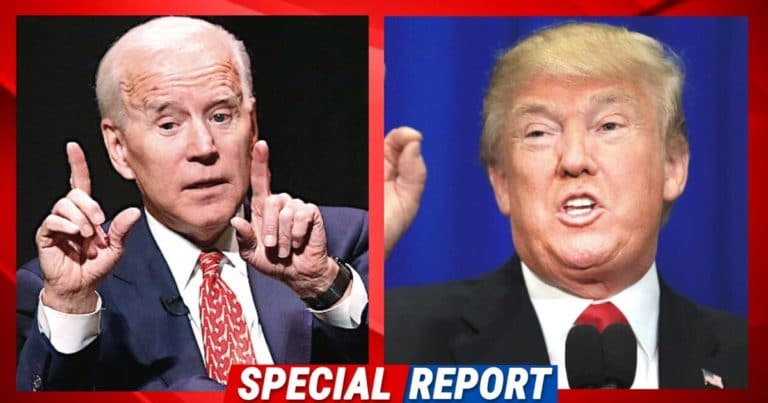 What's Happening:
With the November election around the corner, pollsters have been releasing updated presidential polls. A new one put out by CNN has Donald Trump leading Joe Biden in 15 out of 15 "battleground states"
A poll conducted by SSRS of 15 battleground states found former Vice President Joe Biden trailing President Trump.

The same poll, conducted for CNN, found Biden ahead of Trump nationally but losing in the 15 states that might decide the vote in the Electoral College.
Why It's Important:
Mainstream media polls have been giving Joe Biden an edge in the election for months. But as the country moves closer to November, Biden's lead has all but eroded.
It appears voters have been closely watching Donald Trump's leadership during the pandemic. Trump has a decisive edge with independents, citing his America First policies.
Meanwhile, questions have been circulating for months over Joe Biden's mental decline. Before the lockdown, his campaign limited his speeches to seven minutes. During the crisis, he hasn't left his home—appearing for short TV interviews and Zoom chats in his basement.
In addition, Joe Biden has been battling recent allegations from Tara Reade.
Key Takeaways:
A new poll has Trump beating Biden in fifteen "battleground states."
Voters appear satisfied by Trump's COVID-19 leadership, as well as his larger policy agenda.
Joe Biden has been plagued by several scandals and worries about possible mental decline.
Source: The Hill