Nine Hours Before Swing-State Trump Rally – Line Video Slips Out And Democrat Chances Come Crashing Down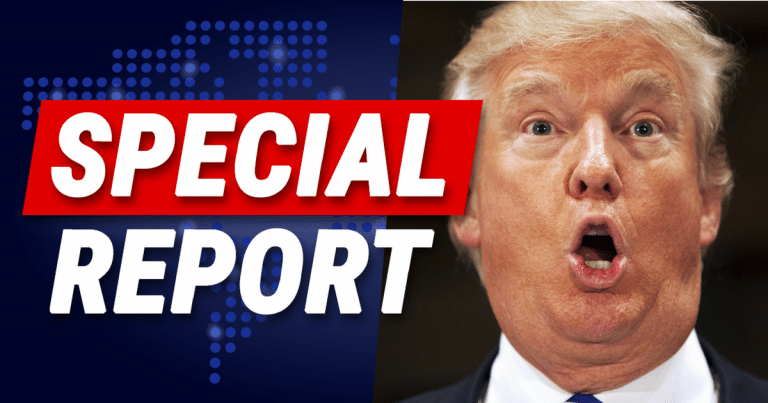 Donald's headed to a state Hillary won in 2016 – but the line is not what anyone predicted…
President Trump recently announced a campaign rally in one unexpected place. It is in fact, a state that Hillary won in 2016.
You might be thinking Trump is wasting his time going to a place so obvious overrun with liberals, right?
But with nine hours before his expected arrival, something spectacular happened.
A viral video has come out, revealing what's going on outside the rally venue. Democrats should be shaking in their boots.
From YouTube:
A Trump rally attendee got up from his place in line to take a video of the many, many people who were waiting to hear Trump speak.
The thick line of guests starts at the venue entrance and spirals down for miles. The video captures the excited Trump supporters.
Most of them are wearing red MAGA hats or similar clothing.
The video recorder describes the line as going around the corner, then back down the nearby street for quite a while.
What's truly amazing is just how calm and well-behaved everyone is. Unlike what CNN says about "hateful" Trump supporters, we see patriotic Americans… just chilling.
They are excited to attend the event, for sure. But nobody's causing an uproar. Nobody is starting problems.
And why isn't this group totally made up of white people?
We see Americans of all backgrounds gathered to support the president. Totally opposite of what the media says about them.
I guess Democrats should be very worried right now. Perhaps Trump will flip this state—and many more.
SHARE if you think Trump can win 2020 in a landslide!
Source: YouTube