24 Hours After Target Bans Levin's Book – The Retailer Makes an Unexpected Decision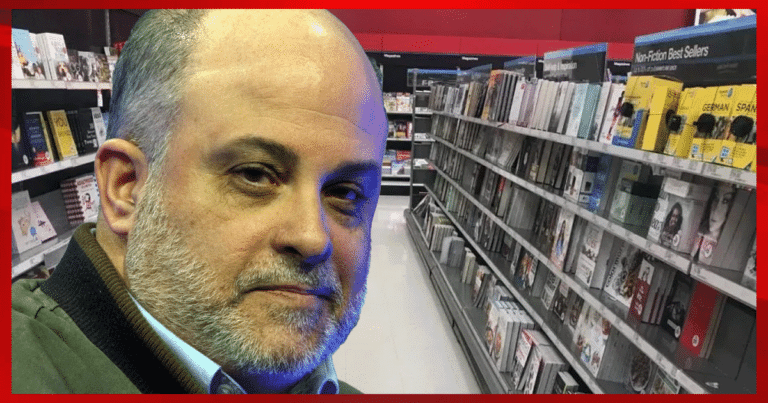 What's Happening:
This week, we discovered that retail giant Target refused to carry conservative writer Mark Levin's latest book. The book was titled "The Democrat Party Hates America." Target claimed this book would "offend" some customers. We're assuming that was the point of Levin titling it that! But to the show of many, the store reneged on its deal to sell it.
Target, as you might remember, is losing billions thanks to a boycott. Americans were outraged that the company sold transgender-themed clothing to children. This latest news would not go over well with conservatives, who–surprise!–like to buy books. And now, the store is making an announcement.
From Breitbart:
Target reversed course Thursday and agreed to stock conservative radio host Mark Levin's forthcoming book, The Democrat Party Hates America, after criticism and outage over the chain store's apparent hypocrisy…

After Breitbart News and others reported that Target had decided not to display Levin's book, the store came under pressure from conservatives who vowed that they would boycott the store, prompting it to change course.
Wow! Target quickly reversed course and revealed it would stock Mark Levin's book at its retail stores. This came only after conservative news outlets reported the news–and numerous Americans expressed outrage.
Most people probably assumed Target tried to censor the book because the company is run by Democrats. Stores sell all kinds of products; bookstores sell books from both liberals and conservatives. Why should a major chain like Target only want to censor a book that calls out Democrats?
Target did seem to care that they offended millions with their "pride" themed clothing. Even after they moved the clothes from the front of the store, they still sold them. Yet they had no problems shutting down a conservative writer's book?
Perhaps they feared how much money they were about to lose. The book would of course be sold by other retailers, as well as on Levin's website. In the end, it could be that capitalism won the day.
Now, if every other company learns the same lesson.
Key Takeaways:
Target reversed its decision to ban Mark Levin's latest book.
The company claimed the book, which criticized Democrats, would offend some customers.
The company reversed its decision after numerous outlets reported on the news.
Source: Breitbart