Republicans Burn Down Washington Swamp – They Just Pushed Term Limits for House Committee Leaders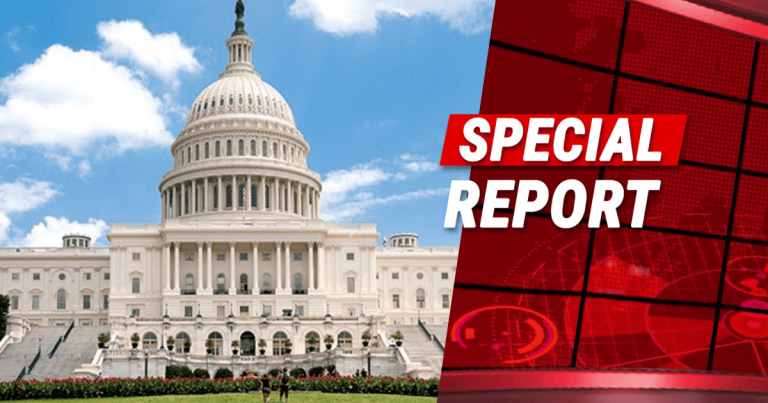 What's Happening:
All signs point to a big Republican victory in November. Democrats have been crashing and burning for nearly 2 years.
Americans are eager to send them a message by voting many liberals out of office. But what will Republicans do, if and when they regain a majority?
One big plan is to shut down the swamp's favorite means of hoarding power.
From Fox News:
Anticipating a red wave in the 2022 midterms, GOP house lawmakers are reportedly weighing the possibility of capping committee leadership at three terms.

The proposal, first reported by Punchbowl News on Monday, has irked some Democratic leaders who have long held top-level committee leadership positions.
A report claims that Republicans will impose 6-year term limits for leaders of powerful committees.
Committees are responsible for crafting laws and setting policies. Those in charge of those committees basically decide what's drafted and passed.
And some Democrats have held committee chairs for decades.
Democrats are unwilling to let go of these leadership positions. They even refuse to remove their members from committees, even when they have been caught in compromising positions.
Pelosi refused to remove Eric Swalwell from the House Intelligence Committee, even after he was caught in a close relationship with a Chinese spy.
So yeah, term limits are a good start.
Key Takeaways:
Republicans are proposing 6-year term limits for committee leaders.
Democrats have held leadership posts on committees for many years.
Republicans are poised to flip Congress in the 2022 midterms.
Source: Fox News