After Democrats Battle It Out In Texas – President Trump Rides In And Beats Them All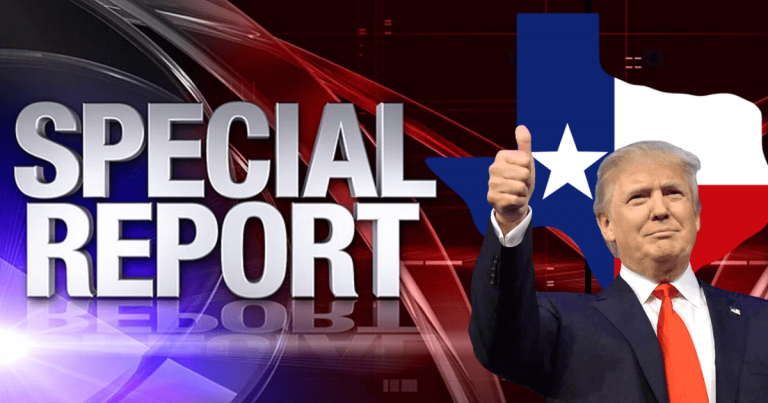 Some have been predicting that Democrats are soon to flip Texas blue.
That's a pretty scary forecast, right? I mean, after all, both senators and the governor are Republicans.
I'm shaking in my boots!
But it is a fact that many have fled the toxic states of New York and California. And they're moving into Arizona, Nevada, and Texas.
Maybe all these refugees are bringing the same terrible policies to the Lone Star State?
Something tells me that's a lot of hot air. Just look at these Super Tuesday results.
From Breitbart:
President Donald Trump did not face a serious Republican challenger in Texas, but he still earned nearly two million votes in the state for his re-election…

That's more than the top four remaining Democrats combined, as currently former Vice President Joe Biden, Sen. Bernie Sanders, Michael Bloomberg, and Elizabeth Warren have earned a total of 1.7 million votes in Texas.
Wo-hoah! Even though Trump is the incumbent, he still brought out a historic number of voters for his primary race.
He got nearly 2 million Texans to come out and vote for him on Super Tuesday. Keep in mind, his nomination is already a foregone conclusion.
But Texas voters still came out in yuge numbers to cast their vote for the man.
In fact, Trump scored more votes than any incumbent president running in Texas. Bush (who was a Texan) only got 635,000. Obama got 520,000 from liberal voters. Trump humiliated both of them.
What's really amazing? Trump got more votes than all the liberal primary candidates combined.
What does that tell you about "purple" Texas?
Something tells me all those people who left California… weren't liberals. Perhaps more than a few conservatives swam to the safe shores of Texas?
Looks like Texas is still a big red state. And Trump land.
SHARE to tell everyone Texas is staying Republican.
Source: Breitbart