Texas Slams The Door On Biden's Liberal Scheme – Liberals May Never Visit Again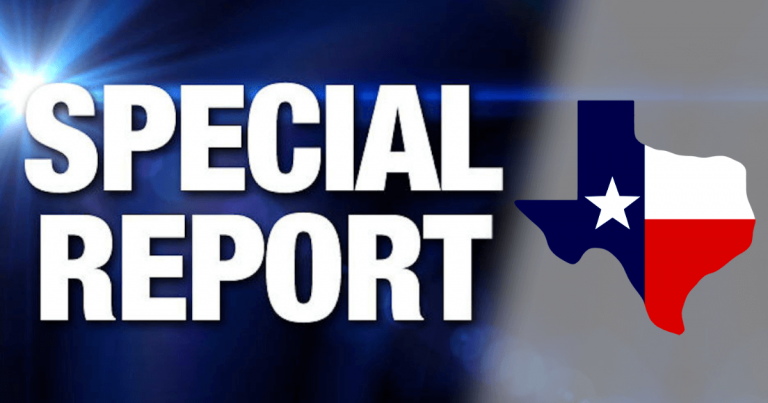 What's Happening:
Despite liberals trying their hardest, Texas is nowhere near becoming the blue paradise they hoped.
In fact, the state is clearly moving away from the leftist agenda being pushed by Joe Biden and other Democrats.
The state seems redder than ever before, as the governor lifted whatever remaining restrictions weeks ago. (If you spend any time in the state, it's as if the virus never happened.)
And even though Biden hasn't admitted he's going to do it—Texas is already halting the next step in the left's violations of our rights.
From Daily Wire:
Republican Texas Gov. Greg Abbott announced a ban on government-mandated vaccine passports Tuesday morning.

The Republican governor issued an executive order on Monday banning any regulation that would require Texans to show proof of vaccination before getting a product or service. The order also blocks all businesses or entities receiving state funds from requiring vaccine documentation, as well.
Texas has officially outlawed "vaccine passports" in the state.
That means no business or organization can demand residents show proof that they got a COVID vaccine. Nor can they deny goods or services to anyone over this issue.
New York State has been the first to demand COVID passports for public events, including concerts and even museum visits.
But this kind of rule, seeming to be about safety, is actually a violation of our 4th Amendment rights.
The government has no power to invade our privacy. That includes our medical history.
COVID-19 is no excuse to undermine that right, despite the many times Democrats have tried to erode our rights in the last year.
A vaccine passport has been reportedly mulled by the Biden administration. Some think they might require passports of that kind before Americans can travel or conduct other business.
Such a thing is already being met with backlash from conservative states. Texas is not the only state banning such passports.
And more states are sure to follow.
This doesn't mean Texas is slacking in its job to vaccinate those who want it. The state will reportedly surpass 13 million doses this week, according to Abbott.
Everyone who needs or wants a vaccine can get it. They just won't be required to "prove" it to just buy a cheeseburger.
Key Takeaways:
Texas Gov. Abbott banned vaccine passports in the state.
The order affects state government as well as businesses.
This comes as rumors swirl about Biden pushing a vaccine passport.
Source: Daily Wire