Days After Texas Sends Busloads to Washington D.C. – Red State Joins Them, Sends More from Arizona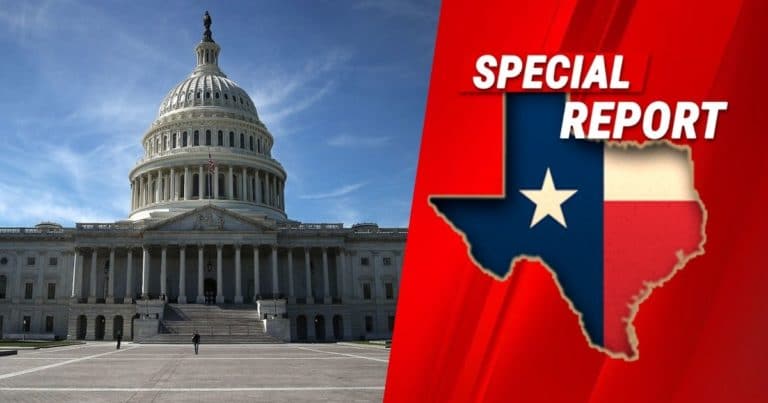 What's Happening:
Despite the liberal media's refusal to talk about it, the border is no better than it was a year ago. In fact, it's getting worse.
D.C. has refused to offer support to Texas, which has been overrun by migrants. The governor resorted to shipping migrants to Washington.
And now, as Biden prepared to end Title 42, another state is joining them.
From ABC 15:
This week Arizona began busing immigrants more than 2,000 miles to Washington D.C.

Governor Ducey took the action in advance of the Biden Administration's plan to end a pandemic-era policy known as Title 42…

"With Arizona community resources under all-time demand, and little action or assistance from the federal government, individuals who entered Arizona seeking asylum have the opportunity to voluntarily be transported to Washington, D.C.," Governor Ducey said.
Now, Arizona is shipping migrants to D.C. to force the federal government to do something about the border crisis.
Over 2 million migrants have entered the country illegally since Biden entered office. Roughly one million of them have been allowed to stay, despite their undocumented status.
It's clear Biden intends to let many more come in. He is ending Title 42 (despite protests from Democrats and Republicans) which will prevent border agents from deporting migrants.
Everyone knows that once Title 42 is gone, the crisis will only get worse. But it doesn't seem as if the Biden administration cares.
Texas and Arizona are shipping migrants to D.C. Obviously, the locals won't appreciate endless scores of vagrants wandering their communities.
Will they force the local government to do something? Will they, in turn, demand Biden actually protect the border?
We can't be sure. But we do know this crisis will continue until Biden is out of office.
Key Takeaways:
Arizona is shipping migrants to D.C. on buses.
It is following Texas, which has been doing this for weeks.
Biden continues to leave the border open, as millions flood the country.
Source: ABC 15