After Texas And Florida Order Troops Home – Blue State Massachusetts Just Sent Washington 700 More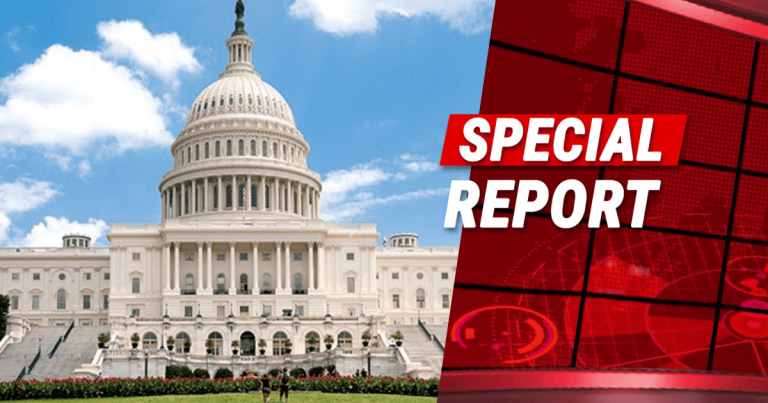 What's Happening:
Many Americans are demanding to know why so many National Guardsmen remain in D.C.
Outraged by the treatment of our own troops, some governors have called them back home.
It started with Texas and Florida. Now, a few other states are calling back their troops.
But it seems like blue states want to continue this show of force. Because Massachusetts just sent 700 more.
From NBC Boston:
Just days after 500 Massachusetts National Guard members returned home after helping to provide security for last week's inauguration, the state announced it is sending 700 Guardsmen to Washington, D.C., to support the U.S. Secret Service…

No further details on the reason for their deployment was released, but the state said it is separate from the personnel who served in support of the inauguration.
National Guardsmen are volunteers who are called up to secure and defend our country.
They are only deployed when there is a threat of natural disaster or some other emergency.
So, why are Democratic governors sending so many to D.C.—to "support" the Secret Service?
Have we seen even the remotest threat in recent days? There have been zero reports of terrorist threats or anything else happening in Washington.
Why are Democrats demanding our troops be separated from their families, over what appears to be nothing?
Isn't it the job of the DOJ and FBI to investigate possible threats? Can these agencies provide reason for keeping thousands of soldiers in our Capitol?
Many have accused the left of just wanting a "show of force." Perhaps to intimidate conservatives and pro-Trump Americans.
Not a sign of confidence in your own government, when you need to shove thousands of troops into garages.
To date, Democrats have provided no discernable justification to keep these guardsmen deployed. Yet even now, they are sending more.
Remember, Pelosi accused Trump over trying to use the military to "take over" the country. What is she doing, then?
Key Takeaways:
Texas, Florida, and other states have called back their guardsmen from D.C.
Massachusetts has sent 700 additional guardsmen to D.C.
Democrats have no provided a reason these soldiers are to remain in the Capitol.
Source: NBC Boston