Texas Governor Hammers Biden With Accusation – There Has been A Stunning 800% Increase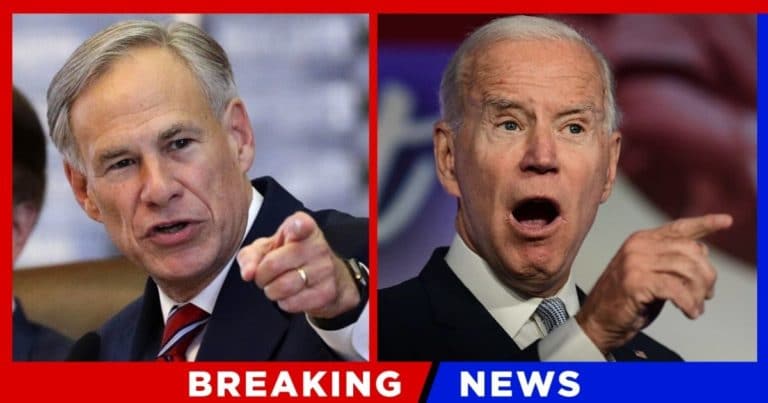 What's Happening:
With Joe Biden pushing socialism from the White House, it's up to conservative states to protect America's freedoms.
And the Lone Star State has been leading the charge against Biden's toxic agenda.
Plenty of Texan leaders, including a few Democrats, are fed up with Biden's policies. Thanks to Joe, Trump's effective border policies have been erased.
That has led to a surge in border crossings and apprehensions (of course, Biden releases these illegals into our country).
Now, Gov. Abbott is making another startling and trouble revelation.
From IJR:
Deadly illegal drugs are flowing across the southern border in unprecedented quantities, according to Texas Gov. Greg Abbott…

"For your audience who may not know, two milligrams of fentanyl is a fatal dose. And so, know this: We had almost [an] 800 percent increase April over April of the amount of fentanyl that has been apprehended by the Texas Department of Public Safety," he said…

"We have obtained enough fentanyl coming across the border to kill every single person in the state of New York," he said.
Why It's Important:
Gov. Abbott revealed that, thanks to Joe Biden, there has been an 800% increase in the flow of deadly drugs over the border.
Biden ditched Trump's border policies, claiming they were cruel and unsafe. Really? I guess Biden doesn't care that enough fentanyl to kill every person in New York has entered the country?
And that's just the stuff our border agents were able to catch. How much more of the stuff was able to slip in under the radar?
Biden seems to forget that among the "innocent" illegals that cross the border, dangerous drug cartels do too.
These violent, deadly criminals love the fact that Democrats look the other way at illegal immigration. It makes their job selling deadly drugs that much easier!
These cartels don't play nice. And they don't care when their poison kills countless Americans.
But does Joe? Does he realize his own policies are making it easier for killers to wreak havoc across our nation?
Key Takeaways:
Abbott of Texas revealed border forces intercepted massive amounts of drugs on the border.
There has been an 800% increase in the flow of deadly fentanyl into our country.
Abbott blames Joe Biden, who created the current border crisis.
Source: IJR