Texas Investigation Unmasks Biden Connection to Uvalde – Officials Claim Border Bailouts Led to Lax School Security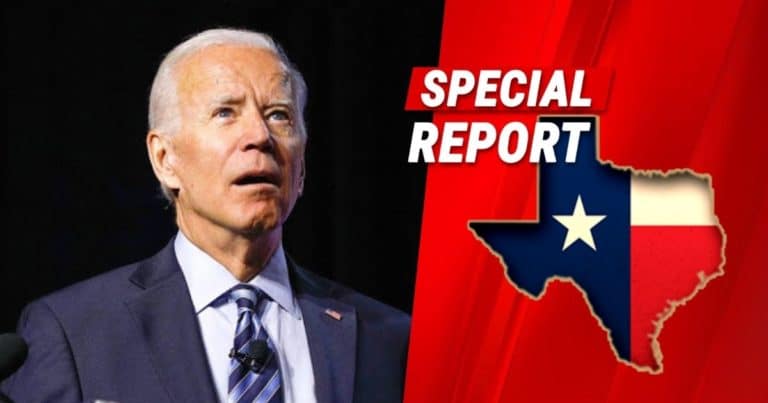 What's Happening:
Americans are still stunned by the horrific attack in Uvalde, TX. But, as is the case with most mass shootings, there's more than meets the guy.
As usual, this wasn't a case where strict gun laws would have prevented the tragedy. Now, we are learning that Biden's gross mishandling of the border has a strangling effect on the police's response.
From Daily Wire:
According to an investigation by state lawmakers, the lax security situation at Robb Elementary School… was caused in part by a high frequency of "security alerts and campus lockdowns" resulting from a rise in "bailouts." In border communities, the term "bailout" refers to when a human trafficker will try to outrun authorities. These chases usually end in a car accident, and with passengers fleeing.

"The frequency of these 'bailout'-related alarms—around 50 of them between February and May of 2022—contributed to a diminished sense of vigilance about responding to security alerts," the lawmakers' report said.
Uvalde, a town close to the border, had experienced numerous alerts over "bailouts" since Biden took over.
A bailout happens when a human trafficker tries to outrun authorities after crossing the border, often crashing their vehicle and then running.
Apparently, this is happening so many times in and around the school, that there was a "diminished" sense of urgency to these alerts.
Similar to the "boy who cried wolf," it seems police were not aware that this alert was any different from the countless alerts relating to traffickers fleeing police.
Because of this, law enforcement was lax in reaching the school and ending the encounter swiftly.
We've learned a lot about the horrible police response to this shooting in recent weeks. Although many, many officers responded to the scene, they were not allowed to engage the shooter.
Only a group of Border officers, defying orders, stormed the building and killed the gunman.
Now, we are learning that police weren't even vigilant at first, because of the many criminal aliens overrunning the area.
That would have never happened, had Biden actually protected our Southern border.
How many more tragedies have to occur before Congress steps in and does something about this lax administration?
Key Takeaways:
Biden's open border policy played a part in the Uvalde shooting.
Police were not quick to respond because of the many "bailout" alerts in the area.
Countless human traffickers have overrun the area, triggering these alerts.
Source: Daily Wire