Texas Police Chief Zip-Ties 647 Protesters – Then Charges Get Dropped And Out Of Nowhere She Resigns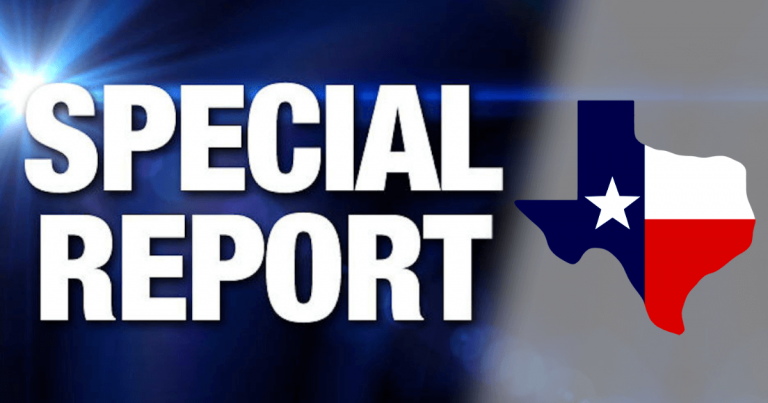 What's Happening:
We recently brought you the story of a heroic Texas police chief who refused to let protesters block a highway.
She had all 647 of them zip-tied and arrested.
Unfortunately, the story didn't end there. If you can believe it, all the charges were dropped and they were let free.
And now, we're hearing some concerning news about the officer chief who actually did her job:
Dallas Police Chief U. Renee Hall announced her resignation Tuesday, the latest in a string of police chiefs to step down amid growing calls for police reform…

In her letter, Hall, 49, wrote that since taking office in 2017, the city has dealt with "an unthinkable series of events." She added that she was proud of implementing reforms in the 3,000-officer department…

Hundreds were arrested, including those who marched on a city bridge, only to see the charges against them dropped.
Why It's Important:
Did you think this kind of insanity couldn't happen in Texas?
Democrats' toxic police hatred is increasingly poisoning cities like Dallas, Houston, and Austin.
Left-wing implants have skewed the values of the Lone Star State, to such a point that radical protesters are let go.
This police chief cited an "unthinkable series of events" that could have possibly led to her resignation.
That could be code for the radical, left-wing agenda being pushed by Democrat leaders in Dallas.
More and more, Democrats are making it impossible for police to do their jobs.
They'd rather see criminal walk free than enforce laws and keep Americans safe.
Since early Summer, Democrat leaders in major cities have applauded the actions of radical anarchists.
In many cities (including Austin, TX), they have defunded police departments, leading to massive spikes in crime.
Hall is not the first police chief to resign in disgust. We are seeing many seasoned police officers and department heads leave the force—thanks to reckless Democrat policy.
How long before we have zero good cops left?
Key Takeaways:
A police chief who arrested hundreds of protesters has resigned.
Chief Hall left the Dallas police force after protesters who endangered lives were set free.
Numerous police chiefs and department heads have resigned as Democrats call for police defunding.
Source: Fox News