Days After Texas Gov Vows to Pardon Convicted Army Sgt – The Prosecutor's Closet Swings Wide Open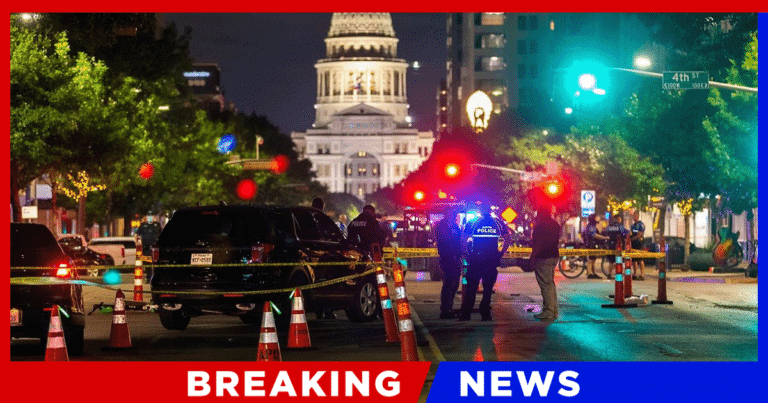 What's Happening:
This week, a former Army sergeant was convicted of murder over a shooting from 2020. Daniel Perry was forced to shoot a BLM rioter in self-defense during riots in Austin, TX. But a radical, Soros-backed DA charged him with murder–despite Texas's Stand Your Ground rules.
The governor vowed to pardon Perry, which requires a review by the Texas Board of Pardons and Paroles. The appeal process is underway by Perry's lawyers. And they are bringing to light information that the leftist prosecutor apparently hid during the trial.
From Breitbart:
Lawyers for Army Sergeant Daniel Perry accused Travis County District Attorney José Garza of tampering and retaliation against a detective witness. They say the district attorney prevented the detective from presenting evidence to the grand jury supporting Perry's self-defense claim in the alleged murder of a protester in Austin. The accusation resurfaced on Thursday in a letter from the defense attorneys to the Texas Board of Pardons and Paroles. Texas Governor Greg Abbott recently asked the board to consider a recommendation for a pardon.
This is really unbelievable. Apparently, a detective gave testimony that actually proved Daniel Perry had fired in self-defense. But, according to Perry's lawyers, that testimony was not presented to the grand jury–because the leftist DA tampered with it.
The detective later provided an affidavit stating he believed the DA tampered with his testimony. The DA put the detective on the "Brady list," which forced him to resign after serving for nearly 30 years as a police officer.
The Brady list is a hit list prepared by prosecutors to brand police as untruthful or criminal. It looked like a clear attempt by this leftist DA to intimidate the detective, whose testimony would have cleared Perry's name.
This is horrifying. A leftist district attorney apparently tampered with evidence and retaliated against a police detective, all to condemn a man who fired in self-defense. I thought this was America, where every person is given a fair trial.
But not even in Texas, a red state, can a person expect a fair and honest trial. Instead, this former Army sergeant was railroaded by an activist attorney who is trying to undermine our Second Amendment rights. The DA tried to destroy Perry's life, so other Americans would be too scared to use a gun in self-defense.
Not only should Perry be pardoned, but this DA needs to be prosecuted.
Key Takeaways:
The leftist DA who prosecuted Daniel Perry is being accused of evidence tampering and witness retaliation.
Perry was convicted of murder after shooting a man in self-defense.
Abbott vows to pardon Perry, but a review must take place first.
Source: Breitbart