Texas Supreme Court Defies Big Government – They Just Sent Shockwaves Across The Nation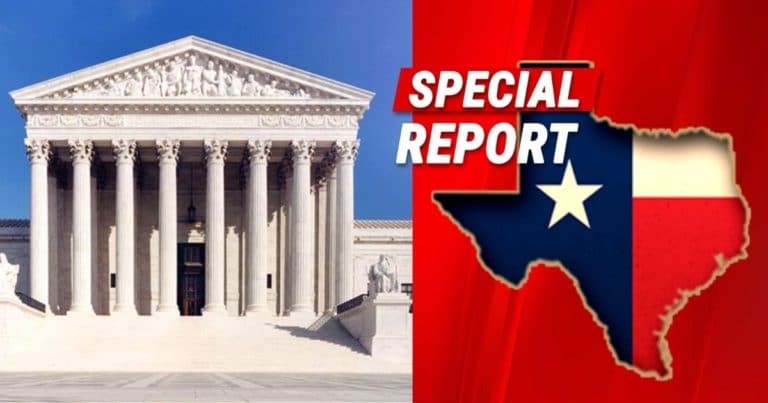 What's Happening:
You might remember the name of Shelly Luther. She was one of many Americans whose business suffered under extreme government overreach.
She was close to losing her home, thanks to local orders that demanded she shut down her business due to the COVID panic.
But she defied that order, sparking vicious backlash from radical, leftist judges (yep, they exist in Texas).
The case was ongoing, taken all the way to the Texas Supreme Court. And now, the court is leaving liberals with their jaws on the floor.
From IJR:
Dallas salon owner Shelly Luther, whose stand against a lockdown order made her a national figure of resistance to Big Government, won a court victory Friday that tore to shreds the vestiges of a court order against her.

On Friday, the Texas Supreme Court said that the judge who issued a restraining order against Luther last year was wrong to do so, according to the Dallas Morning News.
Luther was hit with fines and restrictions by a left-leaning judge, after she defied local lockdown orders.
The case triggered a response from state leaders including the governor, who passed an order preventing businesses from facing penalties in such cases.
The story hit national news, waking Americans up to the abusive measures imposed by governors, mayors, and judges.
Now, the state's Supreme Court has removed any lingering penalties against Luther. They hit the original judge hard, ruling he was wrong to issue a restraining order and fines against the business owner.
This ruling is a major victory for Luther and many others who are battling similar restrictions. Even now, some states restrict free Americans from conducting business.
Although most Americans are long past worrying about COVID, crooked lawmakers and judges continue to push it as a reason to infringe on our liberty.
But this ruling will send a message across the nation that government can't just clamp down on our rights.
Over the last year, we've seen many cases brought to high courts over lockdown orders. Most of the time, the courts have ultimately ruled in favor of our rights.
It's high time that the entire country demands all traces of COVID rules to end. We all know they never did anything but spread fear and paranoia and trample our freedoms.
Key Takeaways:
Texas Supreme Court knocked down an order against a salon for breaking lockdown rules.
The case started last year, when the owner reopened, fearing losing her home.
The court ruled the original judge was wrong to fine and punish the woman.
Source: IJR