Texas Supreme Court Drops the Gavel on Democrats – They Just Blocked Lower Court Ruling that Defied SCOTUS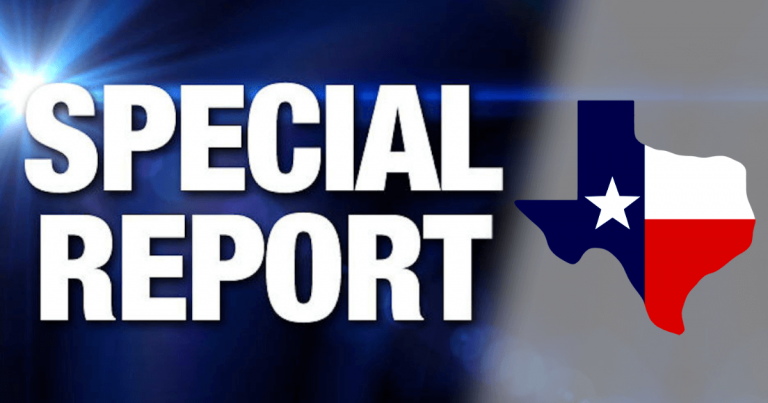 What's Happening:
Since the Supreme Court overturned Roe v. Wade in the Dobbs case, Democrats have been scrambling to keep the practice legal.
Numerous states have already banned abortio, thanks to "trigger" laws. In Texas, abortion activists immediately rushed to sue and halt the Supreme Court order, but their efforts were short-lived.
From Fox News:
And their efforts were initially successful when a Houston judge issued an order earlier this week reassuring doctors and abortion service providers they would still be allowed to resume abortions.

But, on Friday, abortions were outlawed again — for the second time in a week when the Texas Supreme Court temporarily blocked the lower court's decision.
Abortion activists are fighting tooth and nail to rob states of their power to decide on abortion law. Democrats from coast to coast are trying to sue at the state level to block laws that restrict or ban abortion.
Texas has some of the strictest laws in the country. And, thanks to the Supreme Court, now they have the power to ban abortion entirely.
That means voters once again have the power to decide abortion laws—by voting for lawmakers who will protect unborn life or not.
Democrats, seemingly outraged that Americans have a shred of power, are trying to use the courts to have their way.
A Houston judge tried to undermine the decision of the Supreme Court by going over the heads of state leaders. But the case quickly moved to the Texas Supreme Court, which overruled the Houston judge.
This, clearly, is a win for pro-life Texans. But the battle is far from over.
Democrats will go out of their way to protect abortion "rights" in every state. They will not rest until Americans have no say in whether or not we support a practice that is considered barbaric and outdated by millions of people.
Are you glad the Texas Supreme Court defended the SCOTUS decision?
Key Takeaways:
Democrats sued to protect abortions in the state of Texas.
A Houston judge overruled state law banning abortions.
The Texas Supreme Court rejected the decision, upholding the abortion ban.
Source: Fox News