President Trump Just Granted A Thanksgiving Pardon – Donald Is Giving A Full Pardon To Former Adviser Michael Flynn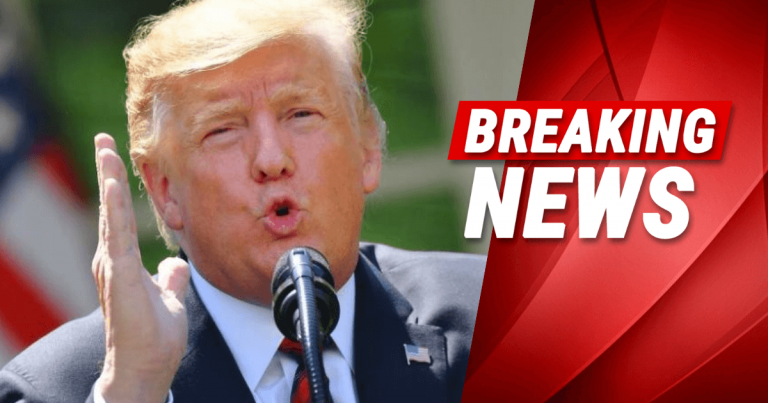 What's Happening:
This is a breaking update. For years Trump and his team have been hounded by Democrats, either those in the FBI spying on his campaign and unmasking his people, or Democrat leaders who have investigated and even impeached him.
Well, Trump is finally using one of his most powerful tools: the presidential pardon.
And he waited until Thanksgiving to do it. Sure, he pardoned a turkey named Corn the other day, but now he's giving a major pardon to a man many believe deserves it. From Fox News:
President Trump on Wednesday tweeted that he had granted a pardon to his former national security advisor, Gen. Michael Flynn.
Here's what Trump said on Twitter just moments ago:
It is my Great Honor to announce that General Michael T. Flynn has been granted a Full Pardon. Congratulations to @GenFlynn and his wonderful family, I know you will now have a truly fantastic Thanksgiving!
Michael Flynn was unmasked by many in the outgoing Obama administration, including Joe Biden. He was interrogated and prosecuted by the FBI.
The Justice Department tried to drop the case against Flynn when new evidence emerged, but a judge appointed by Obama stopped the action in its tracks. Since then his case had waited in limbo.
But now Michael Flynn is a free man. Trump is probably right—this will be Thanksgiving for General Flynn to remember.
Do you think Flynn should have been pardoned?
Key Takeaways:
Trump granted General Michael Flynn a full pardon just in time for Thanksgiving.
It seems Flynn's troubles with the FBI and the courts are finally over.
Source: Fox News