Major Winners and Losers Emerge After Speaker Fight – The Freedom Caucus Just Picked Up 2 Key Seats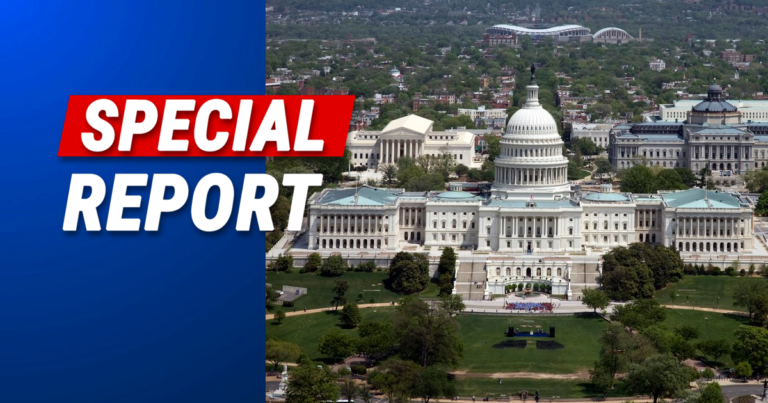 What's Happening:
Last week, we watched as a group of 20 Republicans refused to vote for Kevin McCarthy as the next Speaker. They nominated a few other candidates, but it was clear they weren't saying what they wanted. Even when grilled by Sean Hannity, these holdouts stayed quiet.
Now, we know what they wanted. These Republicans, mostly members of the House Freedom Caucus, got McCarthy to concede on many issues. They landed a deal to change many rules Pelosi created. And on top of that, these conservatives just scored the biggest wins of all.
From The Hill:
Over the weekend, McCarthy also selected Rep. Byron Donalds (R-Fla.), who voted against McCarthy on most of the 15 Speaker ballots last week, to fill the "Speaker Designee" slot on the Steering Committee…

Green beat out Rep. Dan Crenshaw (Texas) to fill a vacancy created by former Rep. John Katko (N.Y.) retiring from Congress.

Green told reporters that he plans to have two full-time committee staffers working from the U.S.-Mexico border.
One of the biggest holdouts against McCarthy was Rep. Byron Donalds from Florida. But after he won Donalds's support, McCarthy put him in charge of the Steering Committee. That is a powerful position. Donalds's then used his power to help other holdouts get big spots in the House.
Dan Crenshaw, who supported McCarthy, lost his bid to Mark Green, another holdout. Green vowed to appoint two staffers to oversea the U.S. border and regularly bring in reports. This alone will be a thorn in Biden's side, as the House will constantly report to D.C. the ongoing border crisis.
The biggest winner of the fight was Kevin McCarthy. With all the pressure mounting, he could have easily buckled. But he held it together to achieve a seat he had been fighting for since 2018.  The biggest losers appear to be the Democrats, who will watch Republicans chair committees that will investigate how the left violated the First Amendment. Not to mention investigations into Joe Biden and his vile son.
While McCarthy holds the gavel, the House Freedom Caucus might hold all the power. They manage to get their leaders to powerful seats in Congress. They will have the ability to press conservative, American-first measures in the heart of the swamp.
Key Takeaways:
The House Freedom Caucus won key seats after negotiating with Kevin McCarthy.
McCarthy gave holdout Republicans seats on powerful committees.
The HFC will push conservative measures that could protect Americans from the swamp.
Source: The Hill