'The View' Host Loses Democrats Millions of Votes – She Actually Calls Women Voting Republican "Roaches Voting for Raid"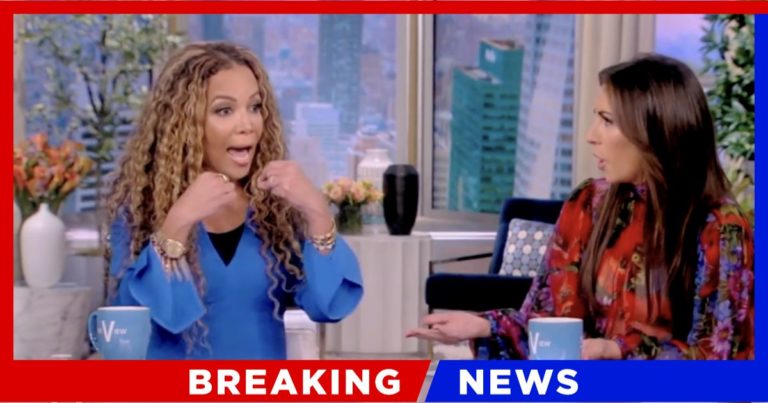 What's Happening:
What do Democrats really think of Republicans? Well, let's say it's not pretty. When they think they have the upper hand, liberals show their true colors. As ugly, arrogant, self-absorbed maniacs.
Don't believe me? Just watch this clip from the view. Sunny Hostin must have self-medicated a bit too much that morning. As she was ranting about honest, hard-working conservative women voting Republicans, she made the ugliest insult imaginable.
From The Right Scoop:
Democrats are really pouring on the anti-Republican hateful rhetoric as we get closer to the election.

Today The View's Sunny Hostin made the most disgusting, hateful comparison when referring to White women voting Republican. And she got quite a bit of pushback from the lone anti-Trump RINO at the table…

Hostin claims, in the name of murdering unborn babies, that white women voting for Republicans is like roaches voting for Raid.
Racist Sunny says "white Republican suburban women" are "roaches" because they're voting for the Republican party.
"They're voting against their own self-interest!" she screams. "Do they want to live in The Handmaid's Tale?!" pic.twitter.com/G49KglmTdG

— Nicholas Fondacaro (@NickFondacaro) November 3, 2022
Even the audience wasn't totally on board with this idiotic rant. Hostin called "white Republican suburban women" roaches because they are voting for pro-life candidates. Democrats have become so deranged over their obsession with abortion, they have no problem using racial slurs against their political enemies.
Just look at how over-inflated this woman's ego is. She really thinks, because she is a Democrat and a woman of color, she can insult millions of honest Americans. She equates abortion–a practice regarded as evil and barbaric by countless people–to some form of freedom for women.
And anyone that wants to protect unborn children as proponents of The Handmaid's Tale. Which, I should remind you, is a fictional book–not reality.
Even the phony Republican they got for this show had to push back on this level of stupidity. How can anyone, even someone as deluded as Hostin, think she can get away with insulting millions of Americans?
It's likely she turned away plenty of white suburban Democrat women. This is what the party thinks of you, ladies. You deserve leaders who respect your choices and convictions. Not arrogant elitists who judge you over your skin color and the place you live.
Key Takeaways:
The View's Sunny Hostin called Republican women "roaches" over voting for pro-life candidates.
The deranged woman ranted about women voting Republican, accusing them of supporting The Handmaid's Tale.
Even the audience was mixed over this racist insult.
Source: The Right Scoop, Twitter