Three Candidates Are Still In The Democrat Primary – But The DNC Plans To Knock One Off The Debate Stage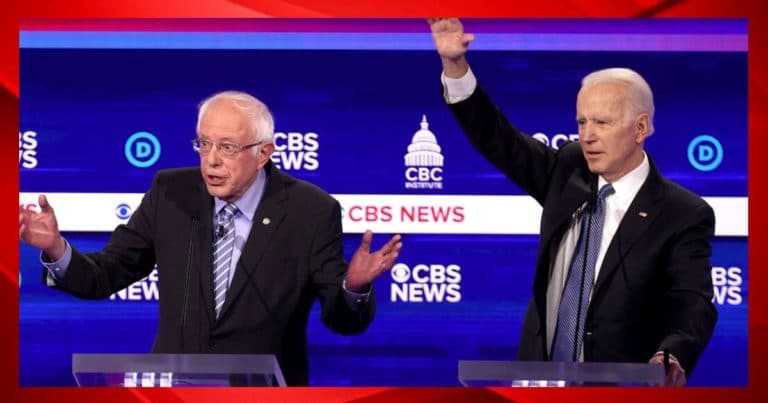 After the Super Tuesday primaries, it loos like this race is down to Bernie and Joe.
Mike Bloomberg flamed out (after spending over 500 million). And Elizabeth Warren finally gave up her presidential dreams, thank goodness.
But there is still another candidate in this race that no one is even talking about. Tulsi Gabbard is a young, minority woman.
On top of that, she beats both Biden and Sanders in the area of health (and mental fitness).
Sounds like she would fit the bill for the Democrats, so you'd think the left would cheer her on.
Instead, it looks like the establishment could be trying to force her out.
From Fox News:
Hawaii Rep. Tulsi Gabbard, who won one delegate in the American Samoa primary on Super Tuesday, met the mark set by the Democratic National Committee for the three previous debates, but DNC communications director Xochitl Hinojosa tweeted Tuesday night that they are upping the requirements going forward.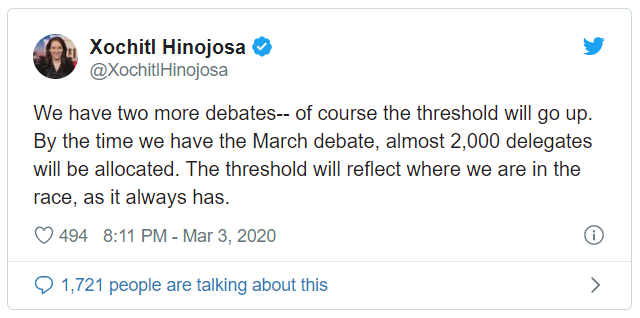 Wow, that's rough. With only a few debates left, the DNC is planning to announce new debate threshold rules.
Can you imagine Tulsi standing next to those two men, taking them on?
Gabbard now meets the previous requirements, but it looks like the party is changing the game. So, she might not be able to appear on stage.
That's cold, Democrats, even for you.
The race has come down to two, old white guys. Liberals across the spectrum have complained over the "lack of diversity."
Denying Gabbard a chance to debate only cements those accusations. You're going to shut out the only minority, only woman, and only younger person left in the race?
The liberal elite worked overtime, it seems, to sandbag Sanders in favor of Biden. We didn't seem them work that hard to help one of the many minority candidates.
Gabbard might not win the nomination, but at least they can give her a chance to speak, don't you think?
SHARE if you want to see Tulsi Gabbard on the debate stage!
Source: Fox News