Today Trump Becomes 1st President In History To Address Conservative D.C. Rally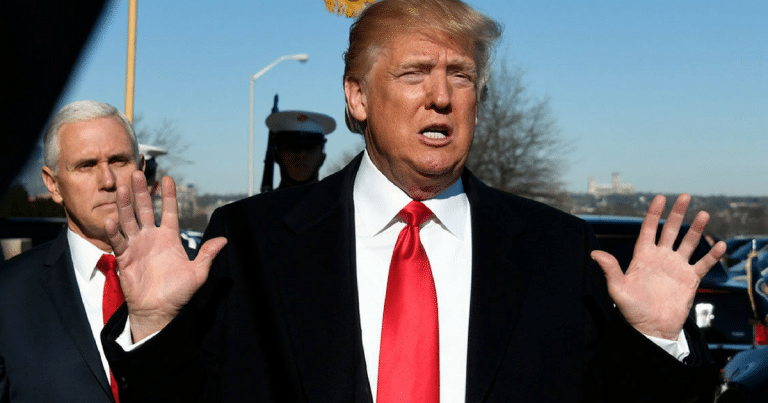 It's safe to say that Trump's presidency is unlike any in American history. Even among the most committed conservative leaders, Trump is doing far more. He is willing to break tradition and the status quo in order to make a difference.
You'll remember when he recently acknowledged Jerusalem as Israel's capital. Even though Congress voted on that years ago, no President would man up and declare it. Not even President Bush, a staunch conservative.
It's clear that Trump puts his money where his mouth is. He is about to make an appearance at a major rally this week. One that no president has ever attended.
From USA Today:
More than 100,000 anti-abortion advocates will descend on Washington, D.C., Friday morning for the 45th March for Life, where President Trump will become the first commander-in-chief to address the rally.
The event, billed as the "largest annual pro-life demonstration," also will include speeches by several members of Congress, including House Speaker Paul Ryan. Tim Tebow's mom Pam Tebow, will speak, along with ex-NFL player Matt Birk and his wife Adrianna…
Next week will be the 45th anniversary of the Supreme Court's Roe vs. Wade ruling, which legalized abortion nationwide. The March for Life has described "on-demand abortion" as "the greatest human rights violation of our time."
On Thursday, Vice President Mike Pence primed March for Life attendees, telling a group of anti-abortion activists Trump is "the most pro-life president in American history."
Mike Pence is true when he says this. President Trump has vowed to overturn Roe V. Wade, if he can. He has promised to appoint Supreme Court Justices who will most likely end the horrible practice. No other President has made such a promise.
Already throughout his presidency, he has worked in favor of pro-life Americans. This appearance at the March for Life is yet another step in advancing this important goal. Many more eyes will be on this event, because of the Commander in Chief's address.
Even the liberal media will highlight the event. They are too obsessed with Trump not to cover every last move he makes. That will put the contents of the event in front of even more Americans. That will only help the movement grow.
We might be living in a time when abortion is finally outlawed in the United States. That barbaric and outdated practice will become a thing of the past.
Source: USA Today