Top 2 Fox Hosts Romantic Relationship Goes Public – And Now America Has the Photos to Prove It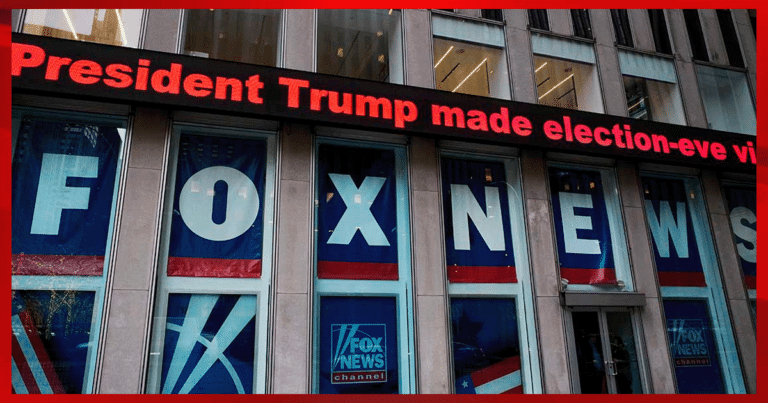 What's Happening:
At a time when the liberal media is working overtime to spread its propaganda, Americans are looking to conservative icons to tell the truth. Conservative news reporters have a much better track record with Americans. And Americans have grown to admire and trust some of them for their patriotism and integrity.
Some of those icons are well-known anchors on Fox News. These newspeople work day in and day out together. And it's not unthinkable that they form friendships and share their lives with each other. But two of these iconic figures went much further than being "just friends." And now, it's going public.
From Daily Mail:
They started out as 'best friends' – two of the highest profile hosts on Fox News – but now, DailyMail.com can reveal that friendship has bloomed into a committed relationship so strong they've blended their lives and their families.

Seen in these exclusive images obtained by DailyMail.com, Sean Hannity, 61, and Ainsley Earhardt, 49, have now settled into domestic bliss, with the couple stepping out and traveling together as a family unit, three years after setting off dating rumors.
Fox News hosts Sean Hannity and Ainsley Earhardt are reportedly in a romantic relationship. According to reports they started out as friends, but now have grown so close they are blending their families together.
The news has been confirmed by photos of the two together in Florida, for presumably a family vacation. Stories suggest Hannity and Earhardt have been an item for quite a while, but only now has there be evidence to prove it.
The rumors date back to 2020, when Earhardt was reportedly shooting Fox & Friends remotely in Hannity's mansion in Long Island. Hannity is now expanding his home by adding another bedroom, suggesting Earhardt and her daughter will be moving in.
It seems now that a relationship that had been growing in secret is now in the light. This might be of eager interest to the many viewers of their hit Fox News shows. Hannity continues to dominate in the prime-time ratings, attracting millions of viewers with his unapologetic conservative commentary.
What will viewers think now that he is linked with Earhardt? I guess we'll find out.
Key Takeaways:
Fox News hosts Sean Hannity and Ainsley Earhardt are reportedly an item.
The two started out as colleagues and friends, but a relationship developed.
Photos show the two on vacation together, with Earnhardt's young daughter.
Source: Daily Mail