Top Democrat Sent Packing by Looming Red Wave – Senior Senator Just Called It Quits for 2024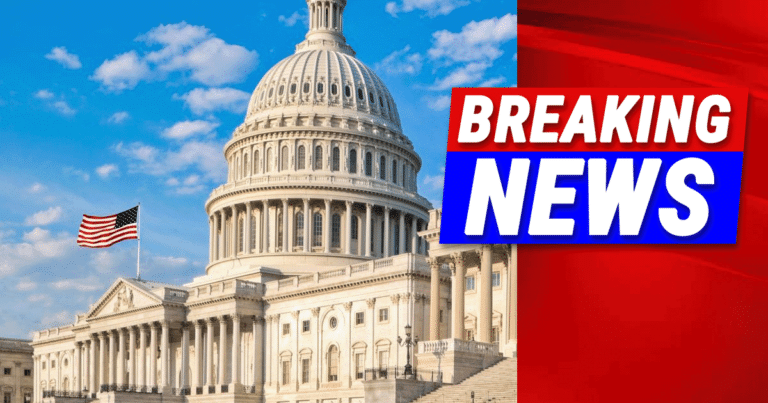 What's Happening:
Democrats had been running Congress for a while now. In 2018, they retook the House and quickly showed Americans they have no business crafting legislation in the lower chamber. Their massive failures paved the way for Republicans to flip the House a few years later.
In 2020, Democrats took over Senate with a razor-thin majority. And, true to form, they have tanked. Senate Democrats even tried to eliminate the filibuster, pack the Supreme Court, and hijack our state-run elections. Now, one long-time senator must see what is about to happen and he is calling it quits.
From Fox News:
Longtime Democratic Sen. Ben Cardin said he won't seek re-election, clearing a path for a new face to join the Senate…

"Democrats are quickly realizing that the Senate won't be any fun for them when Republicans retake the majority in 2024," National Republican Senatorial Committee spokesperson Tate Mitchell told Fox News…
Monday's announcement has sparked speculation that former Maryland Gov. Larry Hogan, a Republican, could run for Cardin's seat.
Wow. Longtime Maryland Democrat Ben Cardin revealed he is retiring after this term in the Senate. He will not be running for re-election in 2024, for the seat he won way back in 2006. Cardin has been representing Maryland in one way or another since 1986.
But I guess 79 is too old to stay in power, for him. Huh, another Democrat needs to take the memo!
Republicans speculate that Cardin is jumping ship to avoid the headaches that are coming. Many believe Republicans will be able to retake the Senate in 2024. With Cardin vacating his seat, it will open up yet another chance for the GOP to regain the upper chamber.
Some believe former Maryland Gov. Larry Hogan could run. If he wins the seat, it will add another Republican to the Senate.
We have to suspect Cardin is leaving over a possible red wave. Despite his advanced age, there are plenty of other Democrats in the Senate older than he. Retiring Sen. Feinstein is nearly 90, yet she stuck it out for decades. Cardin might only be leaving out of fear of what might come next.
Senate Democrats have only managed to hurt the U.S. economy. They've blindly passed Biden's tax-and-spend bills, leading to runaway inflation. We know that Democrats like Joe Manchin are in trouble. Cardin might be getting out while on top.
Perhaps the rest of his party should do the same?
Key Takeaways:
Democrat Sen. Cardin announced he was not running for re-election in 2024.
Cardin is 79; he has been in the Senate since 2006.
This comes as some believe a red wave will help Republicans retake the Senate.
Source: Fox News