Top FBI Agent Gone For Good – Only One Swamp Slug Stands In Trump's Way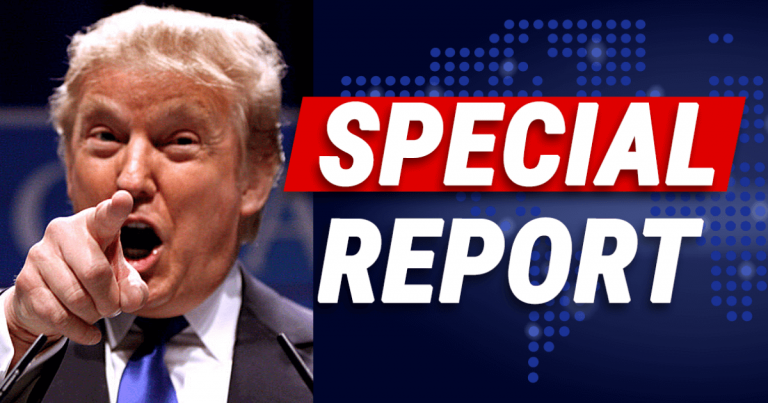 Every person who tried to take down Donald got fired – there's just one left.
Over the last few years, Americans have completely lost faith in the FBI.
That's thanks to swamp dwellers within the agency who bent the law to protect Democrats in high places.
James Comey operated the FBI in a way that helped Democrats.
Even after he was fired by Trump, numerous other agents—Comey's allies—still lurked in the bureau. Their presence was a constant threat our democracy and future.
Now, the good news is, the last of Comey's cronies is finally on the way out.
From The Conservative Tree House:
The only remaining FBI counterintelligence official at the center of all spygate and Clinton investigation issues is departing.

The enigma man, E.W. "Bill" Priestap is retiring from the FBI.  Bill Priestap is the FBI Asst. Director in charge of all counterintelligence operations.  Priestap was FBI Agent Peter Strzok's boss; he was also at the epicenter of the story surrounding every action taken by the FBI in the Clinton investigation and the Trump campaign investigation…
SHARE if you're glad Trump is draining the swamp!
Don't be fooled. This "retirement" has everything to do with Trump's influence in D.C.
Do you think these goons would abandoned ship if Hillary was president? Of course not. She would have rewarded them for sweeping her corruption under the carpet.
But with increased scrutiny, thanks to Donald Trump, Piestap is retiring, before he could lose his benefits.
Smart move. Though if the truth comes out about his involvement in Hillary's corruption, he might still be in trouble.
He's not the biggest name in the Washington Swamp. But how important was he?
Priestap was so important that during FBI Director James Comey's March 20th, 2017, congressional testimony Director Comey told congress it was Bill Priestap who recommended that congressional oversight should not be notified of the ongoing counterintelligence operations.  Priestap's instruction was so important that despite the  rules violation FBI Director Comey followed his recommendation and kept congress in the dark.
The FBI has still a long way to good in order to fix its shattered reputation. It needs to end its Russian witch hunt for starters.
Next, they need to actually go after those in D.C. who violated the law. Such as those who used illegal email servers and pressured the DOJ to drop investigations.
The only official left weighing things down is Mueller. It's about time this guy was let go too…
SHARE if you want Mueller and his investigation GONE!
Source: The Conservative Tree House