Actress Charlize Theron Backs Trans Movement with Threat – She Just Threw Angry Fuel on the Fire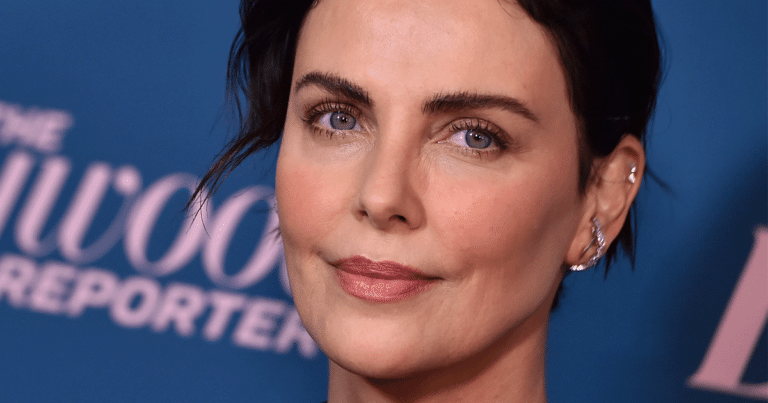 What's Happening:
In recent months, we've seen the Democrat-backed transgender movement go violent. This fringe group is no longer satisfied with taking sports from biological women. They have now declared war against anyone who defies their agenda. They have even called for a "Day of Violence" against Americans who hold to traditional views on gender.
And they continue to receive support from the radical left.
Hollywood has made it clear what side they are on. While they trample traditional American values and beliefs, they back a movement that has resorted to bloodshed to push their goals. And one top Hollywood actress has thrown in with this vile movement. You won't believe what she's vowed to help transgenders.
From Breitbart:
Actress Charlize Theron issued a warning to opponents of the LGBTQ community Sunday night during the Drag Isn't Dangerous fundraising telethon…

"We love you queens. We're in your corner and we've got you, and I will fuck anybody up who's trying to fuck with anything with you guys." […]

As Breitbart News reported, the Drag Isn't Dangerous telethon was staged to raise money to combat what backers say is rising anti-LGBTQ legislation.
Huh, so which side is the violent one, again? Charlize Theron appeared on a telethon to raise money for the transgender movement. As if they don't already have all the money of Hollywood, Silicon Valley, major corporations, and the Democratic Party.
During the event, Theron gushed about her love for drag queens, who are appearing in public schools to groom young children. She claimed that she'd "f**k up" anyone who opposes drag queens and their perverted agenda.
This was said during the "Drag Isn't Dangerous" event. Right. Drag is so not dangerous, that one of its supporters has vowed to harm anyone opposing them.
Do they even hear what they are saying? Just a short time ago, a transgender shot up a Christian school, killing three adults and three children. We know she targeted this school because of their religious beliefs. But we are supposed to believe transgenders aren't the violent ones?
Theron is only proving our point. This is no longer a matter of "live and let live." They are demanding we accept their radical way of life, or else.
If an actress is saying this, how many of them are willing to do it?
Key Takeaways:
Charlize Theron issued a threat against traditional Americans during a drag queen fundraiser.
She vowed to "f**k up" anyone who opposed drag queens grooming young children.
This comes as the transgender movement becomes increasingly violent against its opposition.
Source: Breitbart