Traitor Sabotages Trump, Thinks She's Safe – But Karma's A B****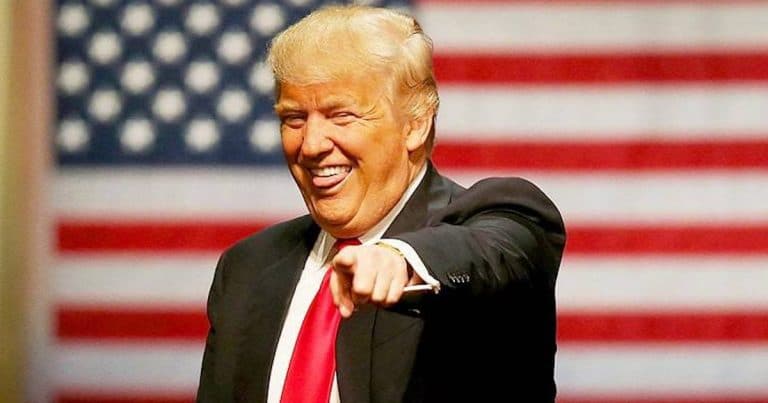 Last week, watchdog group Project Veritas exposed an anti-Trumper who worked in the DOJ.
This traitor, a Department of Justice employee, announced she is really a Democratic Socialists of America member.
It boggles the mind that such people can have jobs within our government, doesn't it?
As a devoted enemy of our country, she was working to undermine President Trump and his administration … and she was proud of it.
She was so proud, in fact, that she bragged about it during a hidden-camera interview. She also said she "couldn't get fired."
Yeah, well, this was a very, very big mistake.
From IJR:
"The Department of Justice (DOJ) announced to reporters at Project Veritas that the anti-Trump employee who told undercover reporters that DOJ employees 'can't really get fired,' no longer works for the agency…
DEVELOPING AT JUSTICE DEPT: DOJ Director of Public Affairs Sarah Isgur Flores confirmed to Project Veritas regarding official we caught discussing resistance inside DOJ, saying: "She is no longer an employee." #DeepStateUnmasked pic.twitter.com/RfGT7bufJm

— James O'Keefe (@JamesOKeefeIII) September 24, 2018
[Allison] Hrabar played a key organizing role for DSA's protests of Secretary of Homeland Security Kirstjen Nielsen.

Her group chased Nielsen out of a restaurant."
It's true: it's notoriously difficult to fire government employees, because they're protected by fierce unions.
Even if someone is caught doing wrong, they are often just moved to another department.
But when you have an employee openly admitting—on video—they are undermining their own country…?
Even a liberal government union can't protect you!
It's shocking to think someone who works for the government is actually trying to hurt it.
This woman was actively trying to harm the United States of America … and she worked in the DOJ!
The great news is, it didn't take long for the higher-ups at the DOJ to take action. The video was only up for a day after they announced an investigation.
And now, only a week has gone by, and Hrabar is gone.
Talk about swift justice!
Do you agree that this traitor got what she deserved?
Source: IJR