Trump Deal With Ukraine Has Biden Worried – Ukraine Agrees To Start An Audit On Hunter Biden's Case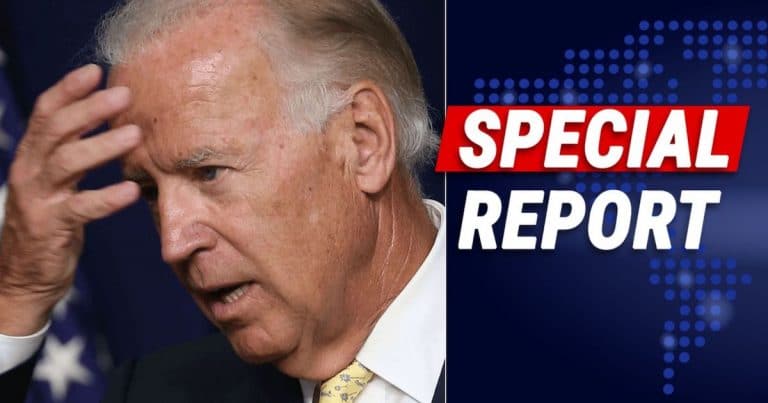 Sleepy Joe thought Donald couldn't get it – well he just did!
President Trump asked a simple question on the now-infamous Ukrainian phone call: can you help investigate corruption?
Trump is determined to drain the D.C. swamp, no matter how hard it will be. He's known for a long time something wasn't right about how Biden pressured Ukraine to fire their prosecutor.
It seems everyone knew the prosecutor was investigating Hunter Biden's company. But nobody in the U.S. government thought that was suspicious?
Well, even though our lawmakers dropped the ball it looks like Trump's getting his wish from Ukraine.
From Fox News:
Ukraine's top prosecutor said Friday that his office is "conducting an audit" of cases that have been previously investigated and closed, including the probe involving the energy giant Burisma, where Hunter Biden had served on the board.

[The] office was instructed to review cases that have been closed, fragmented or investigated to make sure they were fairly and thoroughly handled.
Uh-oh Joe! Ukraine just announced they were looking into closed cases to make sure they were handled fairly and thoroughly.
They specifically call out the case involving Burisma, the company Hunter Biden sat on the board of.
Joe's son got a sweet $50,000 a month, even though he apparently ad zero experience in the energy sector.
Around the same time, Biden threatened to withhold aid to Ukraine unless they fired the man investigating Burisma.
Oh, sure, nothing fishy about that!
Why didn't our government look into this, even after Biden went around bragging about it?
Trump had to seek out Ukraine just to get the bottom of it. Just like he had to get Mexico's help to secure our border, it seems like the last thing our government wants to do is back our president.
So this is the first step into finding out what really went on. This audit can uncover problems with the original investigations.
That can lead to the case being reopened and the situation laid bare for the American people who deserve to know.
In the end, that's all Trump was asking for from Ukraine. And that shouldn't be impeachable.
SHARE to thank Ukraine for investigating Biden!
Source: Fox News