President Trump Signs 19th Amendment Bill – Honors 165 Million Women, 100th Anniversary Of Suffrage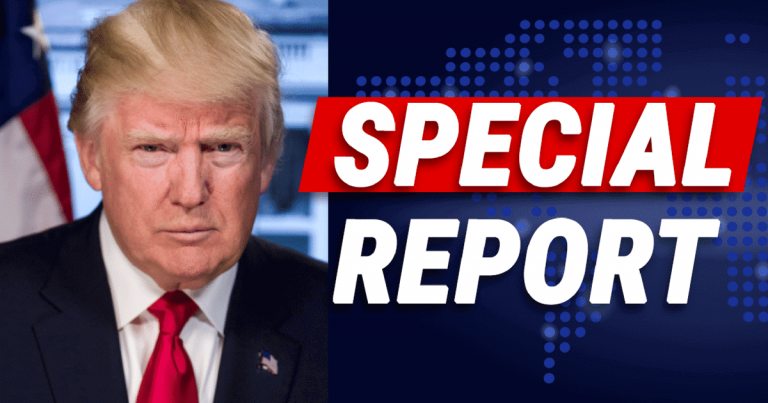 Democrats didn't think he would do it – women everywhere are proud of their President!
The media has devoted plenty of hours marking Trump as some kind of enemy to women.
They found numerous women who accused Trump of wrong behavior. But all too often, their accusations didn't hold any water.
The reality is, Trump has a long history of respecting and supporting women. His daughter, Ivanka, is a star businesswoman and influential member of his administration.
And that's not to mention the numerous women who have worked for Trump in the White House. Women like Kellyanne Conway, Nikki Haley, and Sarah Sanders.
President Trump took the opportunity to celebrate women by signing a new bill commemorating the 19th Amendment.
From OANN:
President Trump recently passed legislation honoring women's suffrage. The president attended a ceremony at the Oval Office Monday, where he signed the Women's Suffrage Centennial Commemorative Coin Act.

The bill calls for the design and production of a 2020 commemorative silver dollar, which honors the 100th anniversary of the passage of the 19th Amendment. The measure secured women's right to vote in America. The coin will feature some of the prominent women who worked for decades to make female suffrage a reality.
President Trump participated in an event where he signed the Women's Suffrage Centennial Commemorative Coin Act.
This act honors the signing of the 19th Amendment, which gave women the right to vote. The bill also authorizes the creation of a special silver dollar that honors the passage of this important amendment.
The proceeds of these coins will go to fund the Smithsonian Institution's American Women's History Initiative.
President Trump continues to show his support for American women.
Thanks to his policies, unemployment among women is the lowest its ever been. His track record speaks for itself.
This bill is a reminder that once, women didn't have an equal say in our society. But thankfully, we've come so far.
SHARE to thank Trump for honoring women's voting rights!
Source: OANN